Odilis Trinidad nació en 1963 en la ciudad de Moca, Provincia Espaillat en República Dominicana.
"Yo estudié licenciatura en lenguas modernas en mi país, hablo cuatro idiomas y trabajaba en el sector de hotelería, bienes raíces, pero la belleza ocupaba un lugar importante y siempre tenía mi clientela y les hacía el cabello, highlights, etc.", dice Odilis.
La primera vez que Odilis vino a los Estados Unidos fue en 1991 y la acompañaba su esposo y su hijo, quien para entonces tenía dos años. Aquí residieron durante cinco años y cuando nació su hijo menor decidieron regresar a República Dominicana, donde se quedaron nueve años, pero en 2003 volvieron a Nueva York y desde entonces viven aquí.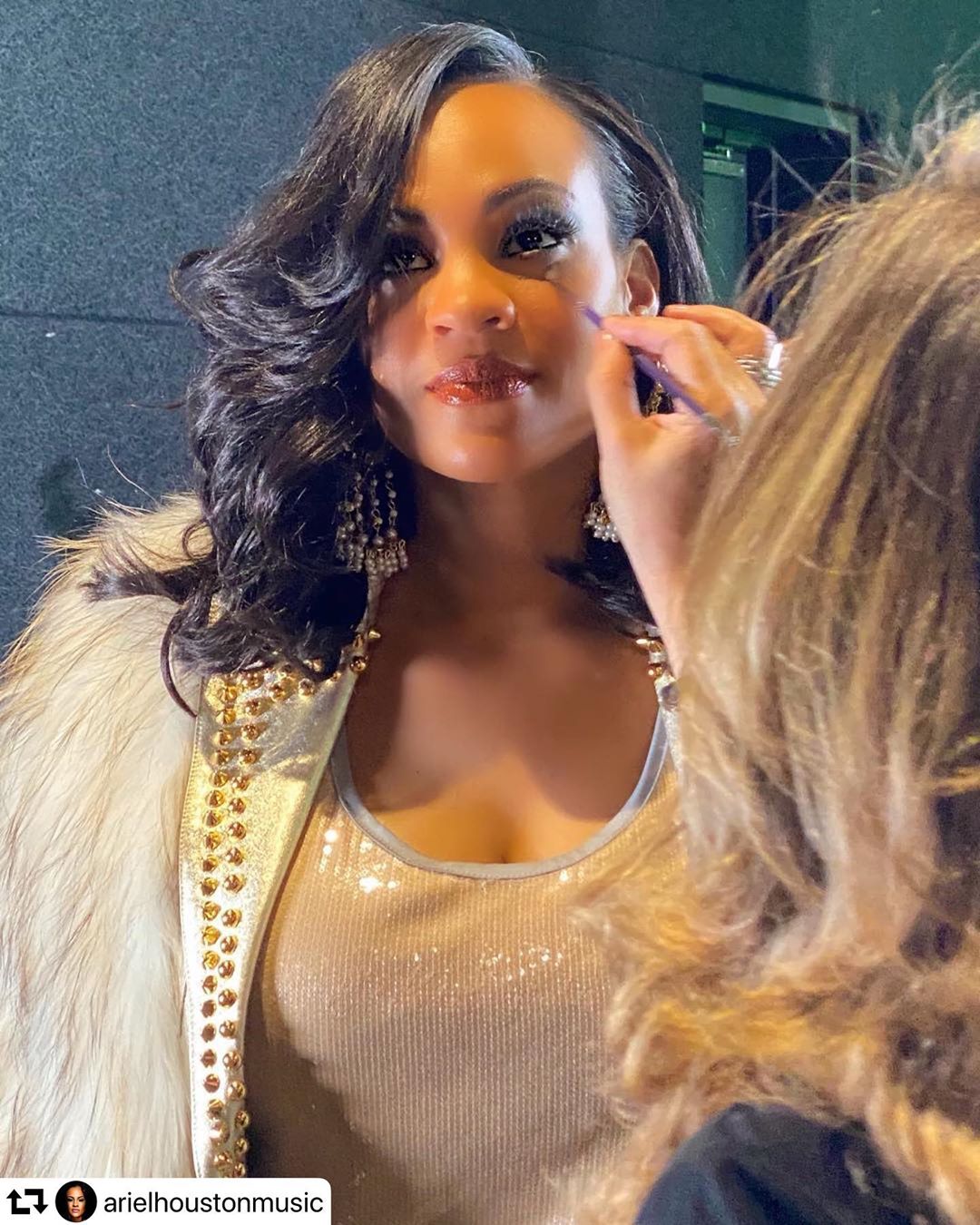 "La primera vez que vine, trabajé cinco años en una bodega que era de mi hermano y mi esposo y la segunda vez incursioné en la industria de la belleza, primero trabajé seis meses en una peluquería como estilista, yo soy estilista con licencia, pero tengo mucho potencial para las ventas", comenta.
Cuando las vendedoras de productos iban a visitar el salón donde trabajaba le decían que trabajara en la venta de sus líneas de productos, hasta que se animó a emprender en esa área y se dedicó a la venta de productos, de eso hace 16 años.
"Abrí una empresa distribuidora de herramientas para peluquería y además desde hace diez años trabajo como comisionista y subdistribuidora para una compañía italiana llamada Elgon Cosmetics. Paralelamente soy una vendedora independiente", asegura.
"Desde siempre mi gran pasión ha sido el maquillaje. Mi hijo mayor me dijo 'mamá tú tienes mucho talento y potencial pero ¿por qué no te enfocas en prepararte bien en el maquillaje para que los últimos años de tu vida los dediques a hacer lo que te apasiona?", recuerda Odilis de forma especial, pues aquel consejo que le dio su hijo a sus 26 años, le cambió el rumbo a su vida.
Para prepararse Odilis ingresó a MakeUp Forever, una reconocida academia ubicada en SoHo (Nueva York), donde hizo el programa intensivo de Beauty and Fashion.
Su mentora es Danessa Myricks, una artista del maquillaje, fotógrafa y emprendedora muy respetada en la industria del maquillaje.
"Trato de enfocarme en maquillaje y dedicarle el mayor tiempo posible. Tengo claro que uno debe enfocarse en una cosa y hacerlo bien, no tener tantas ventanas abiertas", asegura.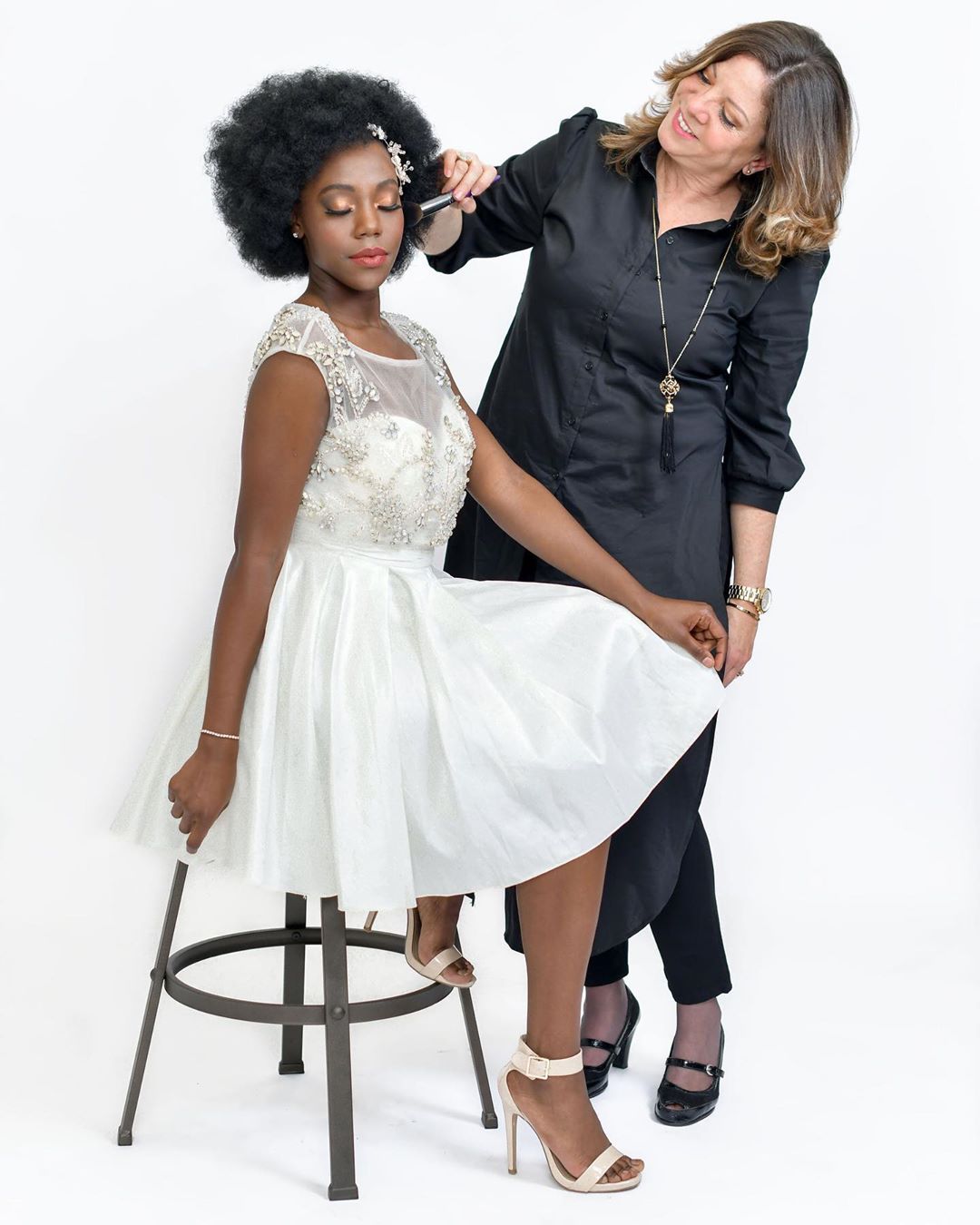 "Soy un espíritu libre, no me gusta trabajar en tiempos específicos y aunque no tengo problema en trabajar los siete días, si me gusta manejar mi propio tiempo. Hay personas que tienen miedo de emprender porque uno no tiene la garantía de un dinero, pero a mí no me interesa recibir un salario sino que valoro más el reto de diariamente tratar de cumplir mis metas", afirma Odilis.
Esta artista dominicana hace parte de varias plataformas, entre ellas The Powder Group, The Makeup Show y IMATS, los cuales son eventos multitudinarios que se han posicionado entre los artistas del maquillaje en el top de este segmento de mercado a nivel mundial.
Odilis se especializa en maquillaje para editorial, moda, novias y pieles maduras; y desde hace aproximadamente un año se dedica a enseñar técnicas de maquillaje básico, avanzado y clases específicas a grupos de dos a cuatro personas.
Para ella la preparación y estar actualizada es fundamental para desempeñarse con excelencia en su campo, así que permanentemente estudia para aprender técnicas nuevas y asiste a congresos y seminarios de la industria.
Desde hace dos años Odilis participa como maquilladora en New York Fashion Week, evento que congrega a las casas de moda más prestigiosas del mundo. "Yo formo parte del Team MC Marcello Costa. Él es un artista brasilero, una persona muy talentosa y fue quien me dio la oportunidad que me ha hecho crecer muchísimo como profesional", asegura.
"De todo el equipo el año pasado gané el premio de Artista del Año y Maquillista del Año […] desde hace un año me convertí en Key Artist, que es como la que maneja el grupo de artistas", comenta Odilis, quien a fuerza de trabajo, persistencia y disciplina se ha hecho un nombre y una reputación como una de las mejores en su campo.
Por sus manos han pasado cientos de exitosas modelos y celebridades, que han compartido en sus propias redes sociales el resultado de su trabajo.
Odilis Trinidad
Makeup Artist
Cel: 917-407-0339