ROMA (Por Carol Glatz/CNS)—. Dos víctimas de abuso sexual afirmaron a reporteros que no hay que culpar a homosexuales por el abuso sexual de niños. "Hacer esta conexión entre la homosexualidad y la pedofilia es inmoral, es inexcusable, y tiene que parar," dijo Peter Isely, miembro fundador del grupo de sobrevivientes SNAP.
Hablando con reporteros ante la oficina de prensa del Vaticano el 18 de febrero, dijo: "No importa qué orientación sexual tengas, si has cometido un acto criminal contra un niño, eres un criminal. Ésa es la denominación que cuenta. Punto".
Isely y otros que han sido abusados estaban en Roma para hablar con la prensa antes de la cumbre Vaticana del 21 al 24 de febrero sobre la protección de menores en la Iglesia católica.
Phil Saviano, quien fundó el capítulo de SNAP en New England y es miembro de BishopsAccountability.org, le dijo a los reporteros el 19 de febrero que pensaba que "ha habido mucha culpabilización de hombres homosexuales como si fueran depredadores de niños".
"Poner la culpa del abuso de menores en la homosexualidad", me dice que, de verdad, "no entienden" el problema y han hecho afirmaciones "que no están basadas en ninguna fuente de veracidad".
"Admito que, si un sacerdote está abusando a un chico de 16, 17 o 18 años, parte de lo que está ocurriendo ahí es homosexualidad, pero eso no es la raíz del problema" del abuso clerical, dijo en un acto de la Foreign Press Association en Roma.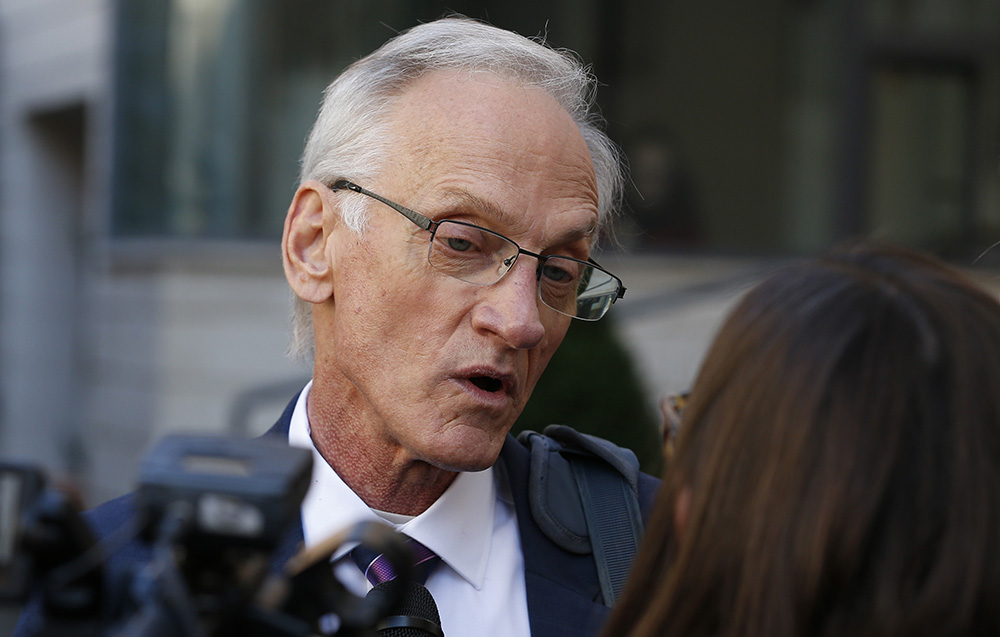 Saviano era preadolescente cuando el padre David A. Holley de Worcester, Massachusetts abusó de él, y ha dicho a menudo que un depredador ya no está "interesado" en su víctima cuando el niño llega a la adolescencia.
Saviano, cuya historia de abuso desató la investigación del periódico The Boston Globe y fue presentada en la película Spotlight, dijo que tiene contacto con víctimas de todo el mundo "y muchas de ellas son mujeres de las que abusaron cuando eran niñas".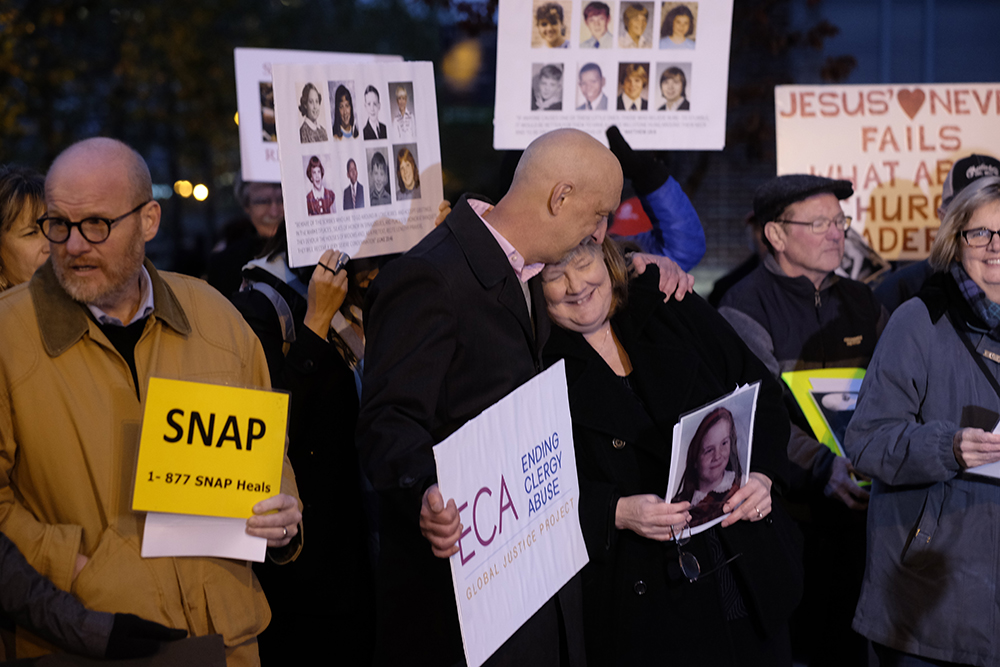 "Tratar de ponerlo todo junto bajo la etiqueta de homosexualidad", dijo, es una "evasión" y no "llevará a una solución apropiada".
"Y también es un insulto a todas las mujeres que han sufrido abusos como niñas", añadió.
El informe del John Jay College of Criminal Justice sobre abuso clerical en la Iglesia católica en los Estados Unidos —desde 1950 hasta 2002— indicó que no había "relación causal" entre el celibato o la homosexualidad y el ataque sexual a manos de eclesiásticos.
El informe llegó a la conclusión de que el abuso clerical de niños es más bien un crimen de oportunidad en que los abusadores violan a quienquiera que tengan acceso sin supervisión — sin importar edad o género — y que los sacerdotes abusivos casi siempre tienen más acceso a niños y muchachos.