NUEVA YORK – Uno de los editores de periódicos católicos más veteranos del país fue honrado el miércoles por su compromiso con lo que el Papa Francisco ha calificado como "periodismo por la paz".
Ed Wilkinson, editor de The Tablet, el centenario semanario diocesano de Brooklyn, fue galardonado con el Premio San Francisco de Sales al Comunicador Distinguido en la 27ª Conferencia Anual de Medios Católicos del Día Mundial de las Comunicaciones de la Diócesis de Brooklyn.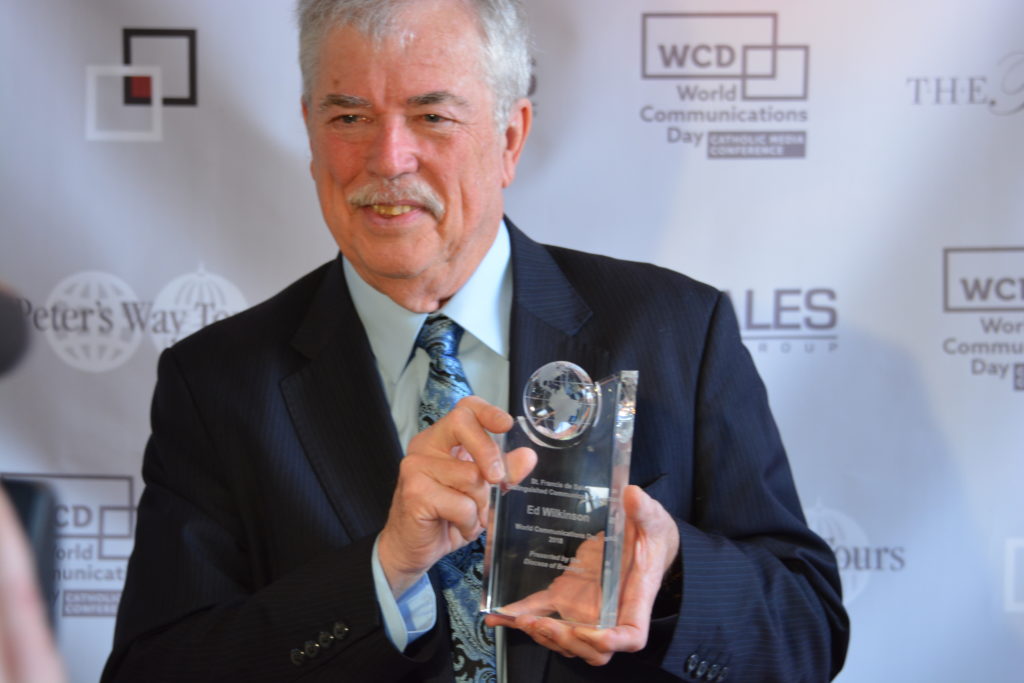 El premio anual es presentado por DeSales Media Group, el brazo de comunicaciones y tecnología de la diócesis de Brooklyn.
(DeSales Media Group es patrocinador de Crux).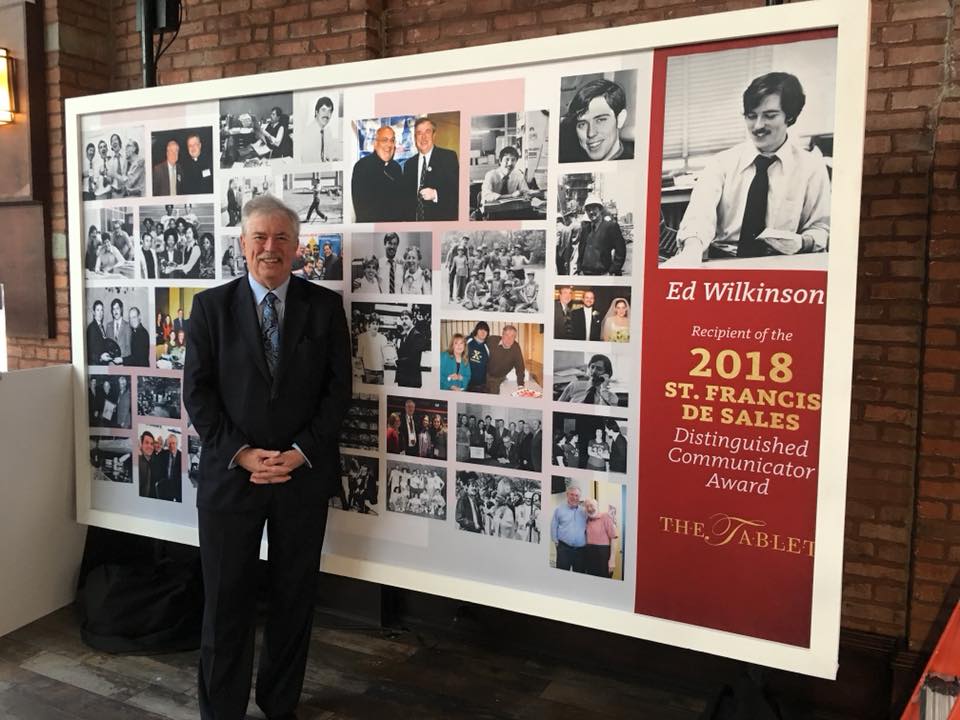 Los premiados anteriores han incluido al cardenal Joseph Tobin de Newark, Nueva Jersey; el padre Thomas Rosica, fundador de Salt + Light Catholic Media; y una serie de destacados periodistas del área de Nueva York.
El obispo Nicholas DiMarzio de Brooklyn se refirió a Wilkinson como "un apasionado de las noticias".
Wilkinson ha trabajado para The Tablet durante más de 48 años, siendo su director desde 1985. Durante ese tiempo, ha ganado numerosos premios de la Asociación de Prensa Católica tanto por periodismo escrito como por sus fotografías, y durante la visita del papa Juan Pablo II en 1995 a Nueva York tuvo la oportunidad de entregarle personalmente al Papa una copia del semanario.
The Tablet es una publicación semanal y se imprimió durante 110 años, con una circulación actual de casi 75,000 en 45 estados de todo el país.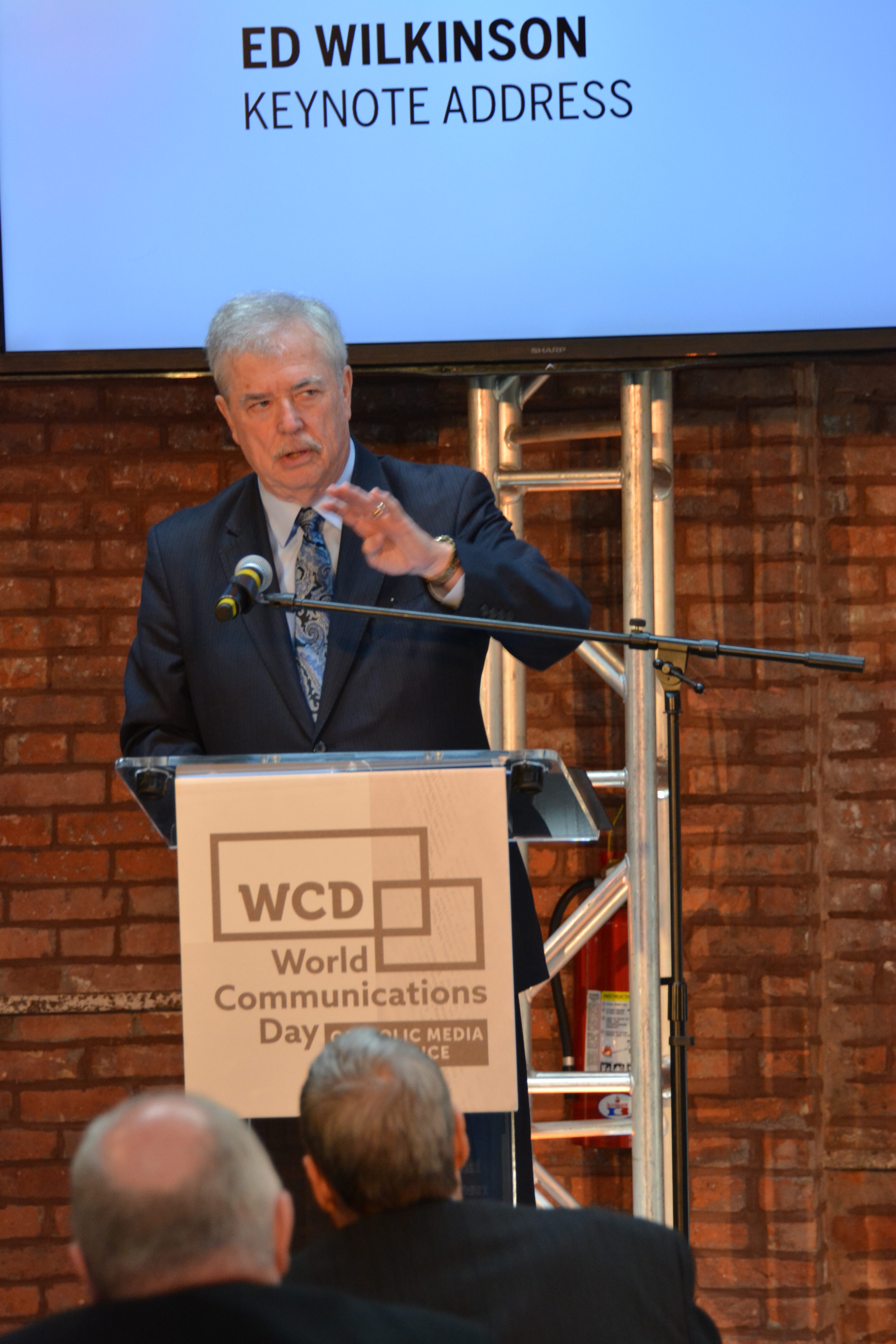 Wilkinson aprovechó la ocasión del almuerzo del miércoles para reflexionar sobre el hecho de que The Tablet continúa prosperando en un momento en que muchos periódicos diocesanos han desaparecido.
Elogió específicamente el liderazgo de DiMarzio por su preocupación por las comunicaciones masivas, y específicamente su apoyo a The Tablet.
DeSales Media Group también aprovechó la ocasión para promocionar su próxima campaña para aumentar las suscripciones individuales al periódico, un proyecto que Wilkinson ayudará a supervisar directamente.
"Todavía creemos que hay un futuro en los medios impresos", dijo Wilkinson.
Recordando su extensa carrera, Wilkinson dijo que su compromiso era simple: "contar la historia de la Iglesia en Brooklyn y Queens".
Continuó agregando que se trata de la historia de "una Iglesia que está viva", señalando que ha dedicado especial atención a garantizar que todos los lectores, independientemente de sus antecedentes, puedan encontrarse reflejados en las páginas de The Tablet.
El padre Thomas Dailey, que preside la Cátedra John Cardinal Foley de Homilética y Comunicaciones Sociales del Seminario St. Charles Borromeo de Filadelfia ofreció una reflexión sobre el mensaje del Papa Francisco en el Día Mundial de las Comunicaciones de 2018 cuando desafió a los periodistas a comprometerse con la verdad.
Basándose en el lema del mensaje de Francis, "La Verdad los Liberará: Noticias Falsas y Periodismo por la Paz", dijo Dailey, "necesitamos fuentes de información confiables y veraces".
"Y The Tablet ha sido y sigue siendo esa fuente", agregó.
Dailey resumió la misión del papa Francisco a los periodistas como "dedicados a la verdad, promoviendo la caridad e inspirando esperanza".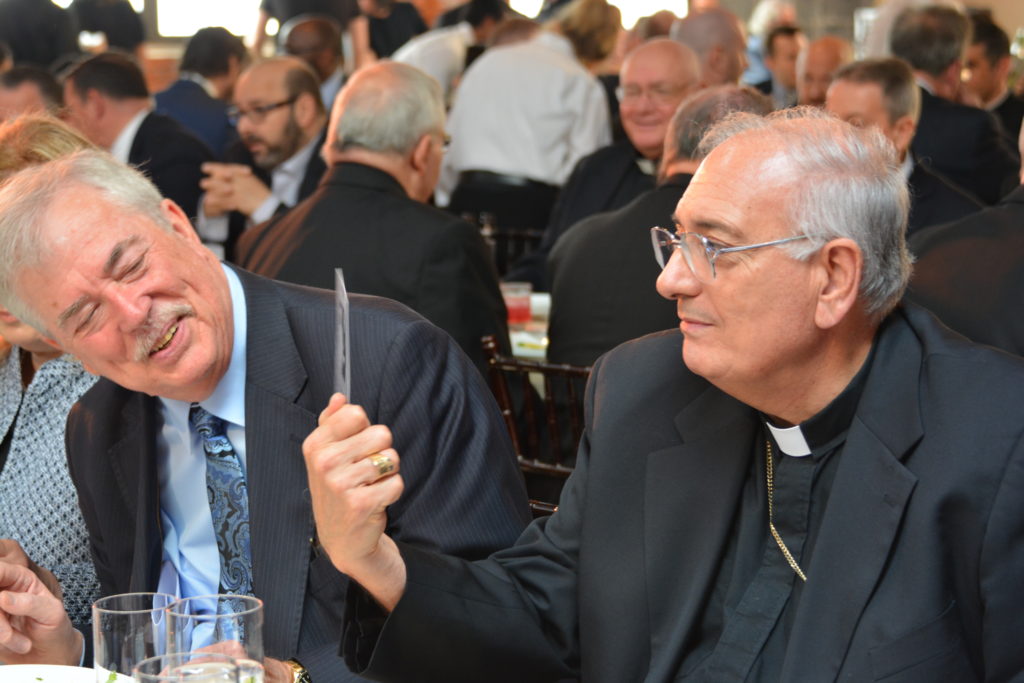 "Si ese es el credo de un periodista católico, creo que todos estarán de acuerdo conmigo en que Ed Wilkinson ha cumplido a cabalidad con el", concluyó Dailey.
————————
Este artículo fue publicado originalmente en inglés en Crux.