CIUDAD DE MÉXICO (Por David Agren/CNS)—. La Arquidiócesis de la Ciudad de México y SNAP México, capítulo mexicano de la Red de Sobrevivientes de Abuso Sexual por Sacerdotes, han llegado a un acuerdo para trabajar juntos con el fin de proteger a niños, promover la sanación y buscar justicia en los casos de prelados pedófilos.
La arquidiócesis y SNAP México dijeron en un comunicado el 4 de junio que "estaremos trabajando para promover iniciativas vinculadas a mejorar y fortalecer prácticas para proteger delito de abuso sexual a los niños, jóvenes y adultos en situación de riesgo, así como para promover la responsabilidad local en las iglesias y zonas vulnerables".
Las tareas que asumirán las dos organizaciones incluyen desarrollar protocolos para "ayudar a las víctimas, crear conciencia y educar a la gente sobre la necesidad de proteger a los niños".
When it comes to fighting clerical sexual abuse, unity creates strength: The Archdiocese of Mexico City and the local chapter of the Survivors Networks of those Abused by Priests (SNAP) announced they will join forces to protect children and young adults. https://t.co/QKmiihqHWN

— Ines San Martin (@inesanma) June 6, 2018
El comunicado, firmado por Marilú Esponda, directora de comunicaciones arquidiocesanas, y Joaquín Aguilar Méndez, director de SNAP México, concluyó: "Queremos manifestar públicamente nuestra disposición a combatir desde la raíz estos lamentables casos y trabajar incansablemente hasta sanar estas situaciones".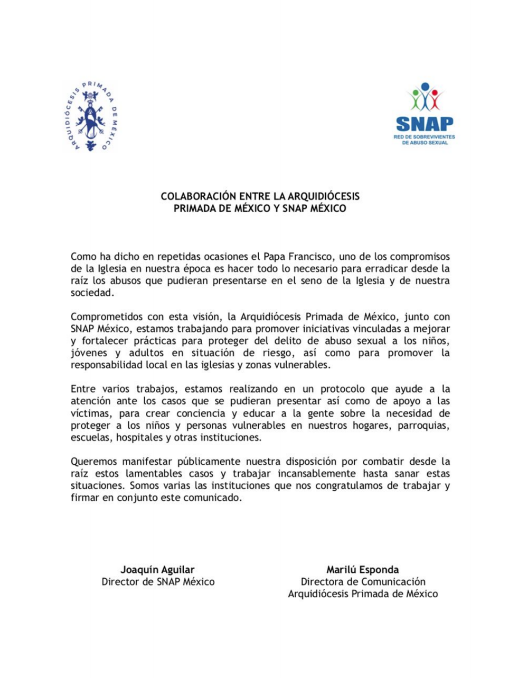 El recién instalado cardenal Carlos Aguiar Retes de Ciudad de México prometió cero tolerancia y transparencia en los casos de abuso sexual por sacerdotes y le dijo al servicio de noticias mexicano Notimex que tal enfoque "ayudará a que haya menos casos".
Las acusaciones de inacción y encubrimiento de casos de abuso sexual por clérigos salieron a la luz en la arquidiócesis bajo el cardenal Norberto Rivera Carrera, quien fue su líder durante mucho tiempo.
Una querella presentada ante la oficina del procurador general en junio de 2016 —basada en declaraciones hechas por el cardenal Rivera— decía que el cardenal había enviado al Vaticano, pero no a las autoridades civiles, los casos de 15 sacerdotes acusados de abuso sexual.
El cardenal Rivera negó haber cometido la ofensa; no se presentaron acusaciones.
La cooperación con SNAP México ocurrió después de años de relaciones tensas entre la organización y la arquidiócesis.
Aguilar Méndez acusó al cardenal Rivera en un tribunal estadounidense de enviar a un sacerdote que fue devuelto al estado laico, Nicolás Aguilar Rivera, a la Arquidiócesis de Los Ángeles, donde el sacerdote fue acusado posteriormente de cometer delitos contra niños.
El caso fue desestimado en 2007 debido a que el tribunal no tenía jurisdicción en el asunto.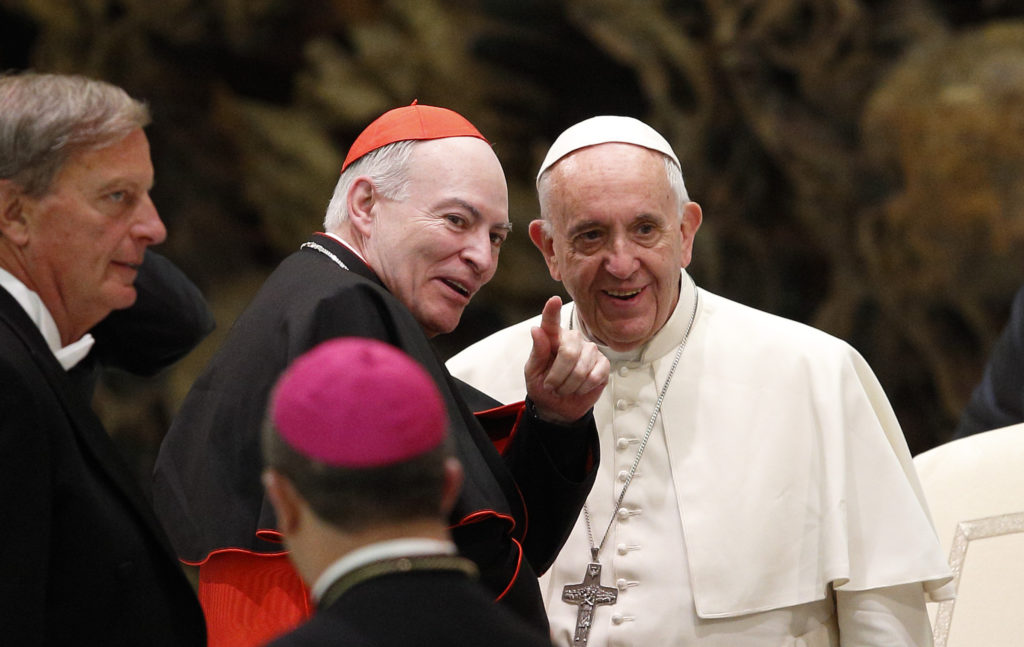 Más tarde, un portavoz arquidiocesano acusó a Aguilar Méndez –exmonaguillo que dice que fue abusado sexualmente por Aguilar Rivera cuando tenía 13 años— de mentir sobre su historia de sufrimiento. Aguilar Rivera, quien no tiene parentesco con el cardenal Rivera ni con Aguilar Méndez, continúa prófugo.
Observadores de la iglesia dijeron que era significativa la reconciliación entre la arquidiócesis y Aguilar Méndez y una señal de la creciente seriedad de la iglesia mexicana en su búsqueda de combatir el abuso sexual.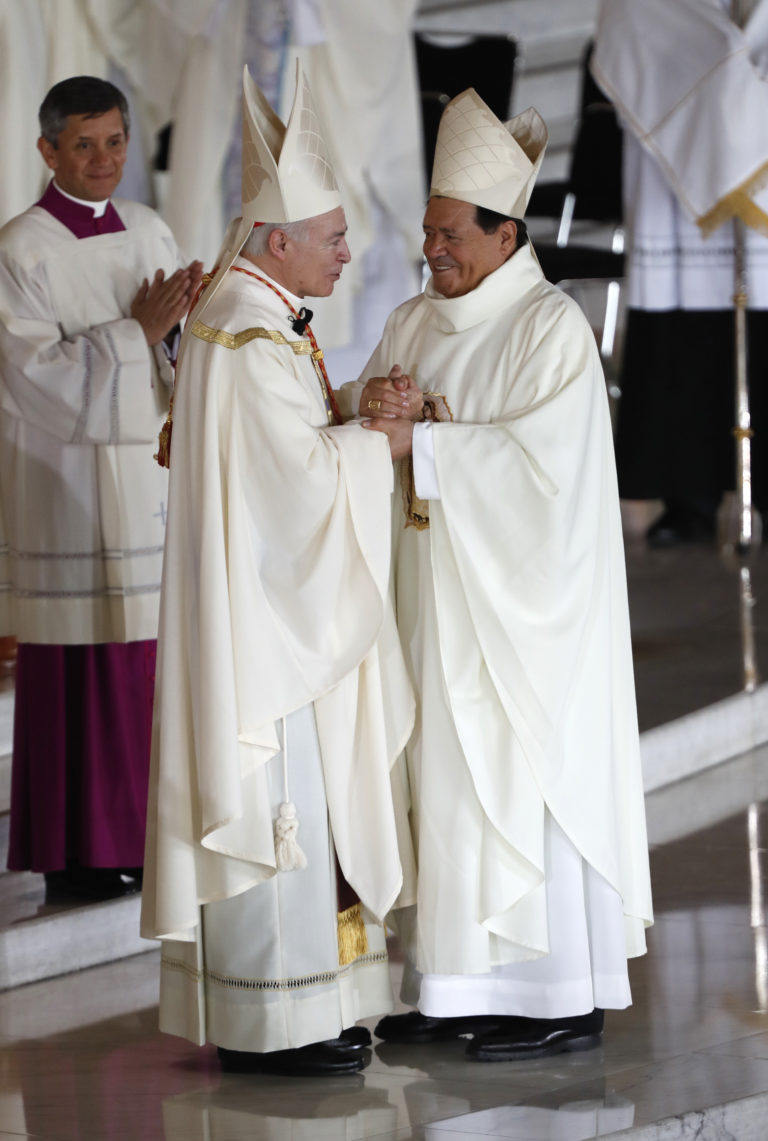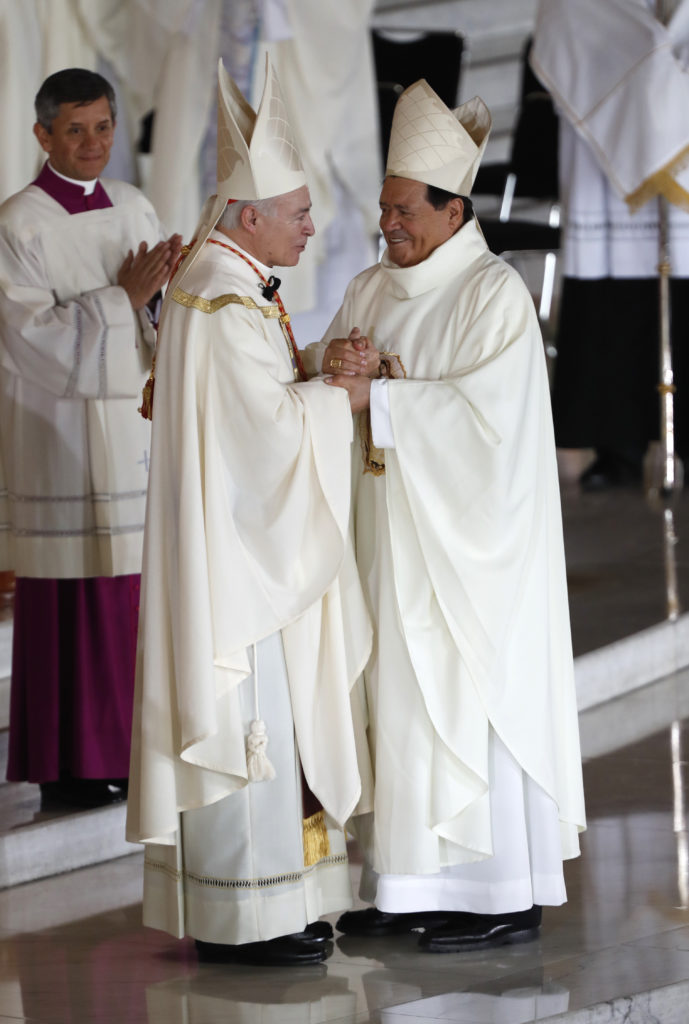 "Esto establece una diferencia enorme con la actitud de Norberto Rivera", dijo Rodolfo Soriano Núñez, sociólogo que estudia la Iglesia Católica. "Esto también implica un reconocimiento de que los sistemas existentes (para prevenir el abuso) necesitan por lo menos algunos ajustes".