En este año 2020, voy a celebrar 20 años de mi ministerio sacerdotal. Por la gracia y misericordia de Dios, puedo decir que son 20 años realmente felices. Para más coincidencia numerológica, el día de mi vigésimo aniversario cae en un día 20 de un mes primaveral. Ya son muchos 20. ¡Ojalá que mi visión sea de 20/20 también para servir mejor a la Iglesia hasta el fin de mi vida!
Hablando de una visión perfecta, he hecho un propósito de enfocar en este año en cosas esenciales y no dejarme llevar por las numerosas cosas que enturbian el rumbo de la vida. Quisiera contarles cómo he llegado a este propósito. Era una boda sencilla que me inspiró para hacerlo. No fue una boda de otro mundo. Al contrario, todo fue muy sencillo pero su sencillez hace brillar lo esencial del matrimonio. Esa sencillez me conmovió profundamente.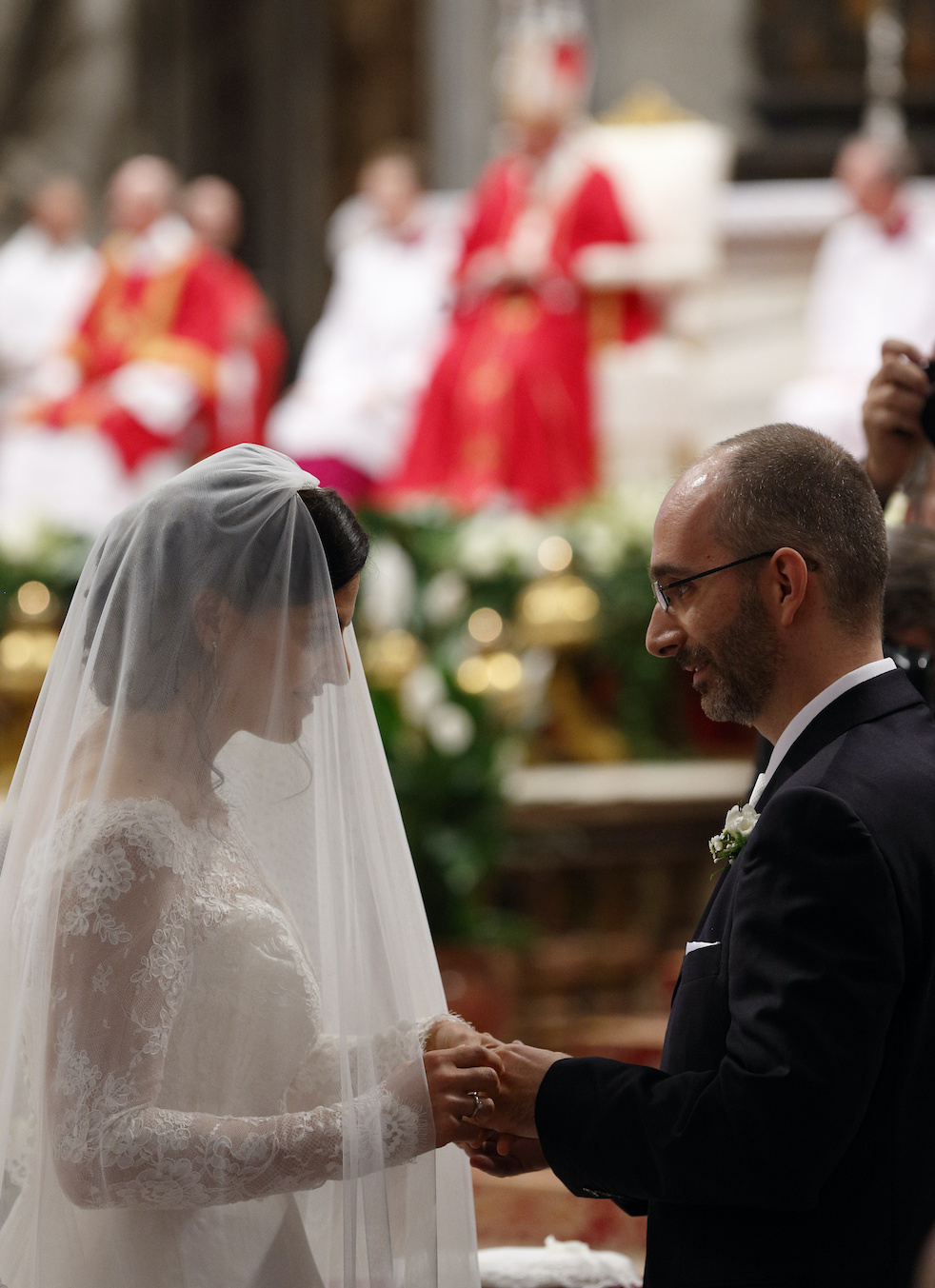 Haciendo un repaso mental de todas las bodas que he estado en estos 20 años, podría decir que cada boda tiene su carácter propio. Hay unas tristes y alegres, otras graciosas y nerviosas, y otras muy lujosas y elegantes. De esas tantas que he visto, puedo presumir que ya he visto todo. De hecho, he celebrado varias veces bodas en unos barrios pobres o en una isla misional e insignificante. Estuve también en un enlace nupcial en la catedral de San Patricio con la fiesta en el hotel The Plaza. Me acuerdo también algunos de esas súper coreografiadas  y más estrambóticas está la de la novia que al entrar en la iglesia al son de "tan-tan-tara" se soltaron 100 mariposas blancas saliendo de una humareda. Aquella vez pareció estar presenciando un rodaje de una película de fantasía.
Ya he dicho que la boda que más me conmovió no eran aquellas de mucho gasto, sino aquella que era bien sencilla.  Sencillez no significa triste, ni pordiosero. Llegaron puntuales, cosa que se agradece mucho porque no es usual ya que siempre alguien llega tarde por mil razones. No tuvieron muchos acompañantes en el cortejo. Mi homilía, por el hecho de que no había muchas cosas que ver, ha sido como un coloquio intimo saboreando lo bello que es el sacramento de matrimonio.
Al escribir este artículo, tengo en mente a muchos que no se han casado por lo eclesiástico teniendo prejuicio que casarse supondría mucho gasto y trabajo. Cuando se habla de la boda se empieza a calcular cuánto se gastaría en la fiesta, los trajes, las flores, el video, etc. Digo que en ningún documento de la iglesia se ha dicho que en la boda se tendría que gastar mucho para que la unión sea más duradera. Desafortunadamente, lo contrario ha sucedido muy a menudo que una boda en que se gastó un disparate de dinero termina en el divorcio.
Aquí está la gran lección de la sencillez y enfocar más en lo esencial porque, cuando se descuida en las muchas cosas, puede desviar el rumbo. Gracias a la pareja que me ha enseñado la lección. Todos tenemos que aprender también de esto. Ya lo decía el Principito, "Lo esencial es invisible para los ojos".
———————————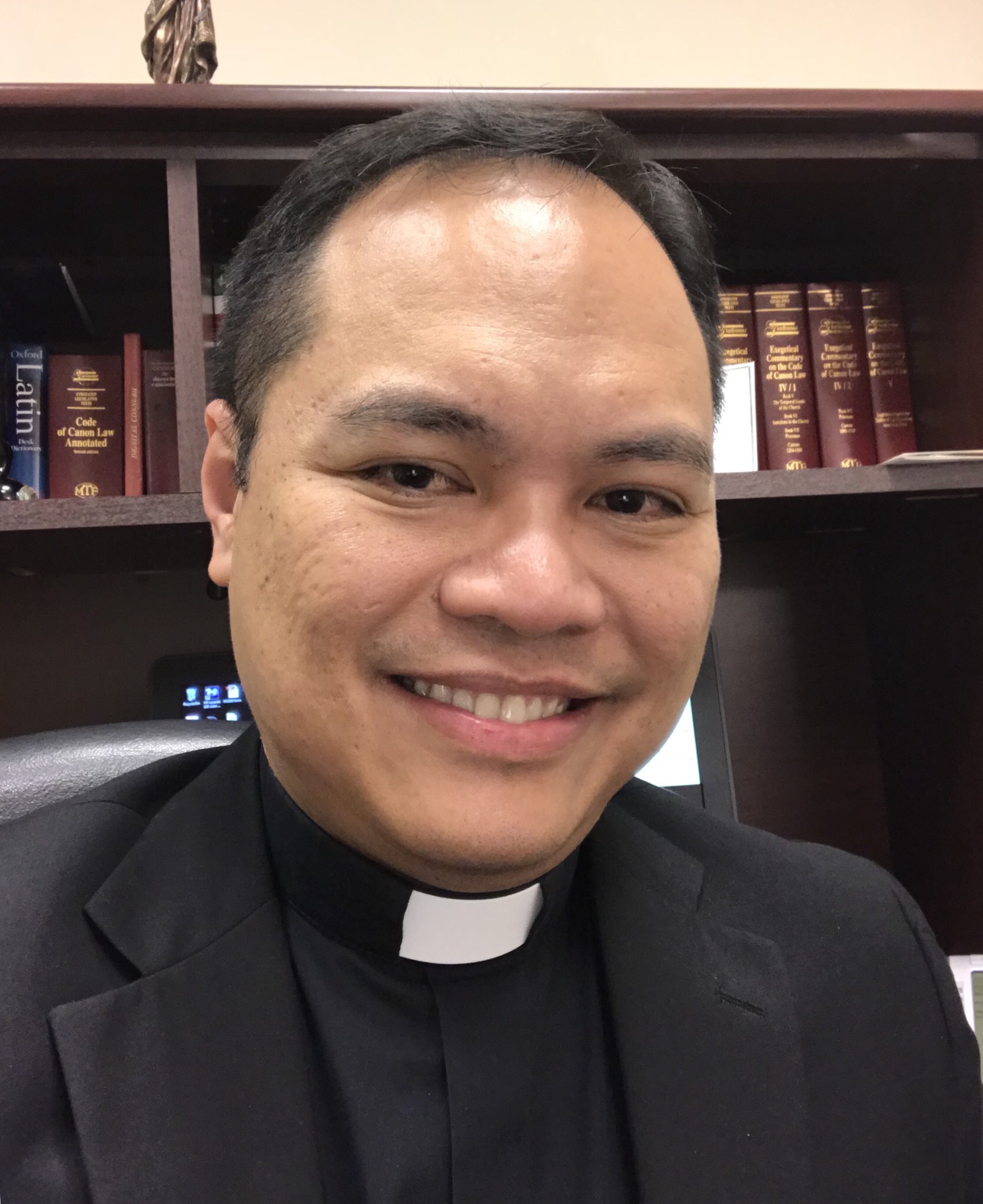 Mons. Jonas Achacoso es canonista y autor de "Due Process in Church Administration. Canonical Norms and Standards", Pamplona 2018. Es Vicario Judicial Adjunto de la Diócesis de Brooklyn, juez del Tribunal de la Diócesis de Brooklyn, y Vicario parroquial de la iglesia Reina de los Ángeles, en Sunnyside, Queens; además de delegado de los Movimientos Eclesiales de la Diócesis de Brooklyn y Queens.  Su columna Derecho y vida puede leerse en la edición mensual de Nuestra Voz.