WASHINGTON (Por Rhina Guidos/ CNS) —. Los obispos católicos del país, desde Denver a Nueva York, se han unido a las voces de organizaciones, instituciones y personas de alto perfil urgiendo a la administración del presidente Donald Trump que deje de separar a niños migrantes de sus padres que solamente andan buscando alivio en los Estados Unidos de condiciones difíciles en sus países de origen.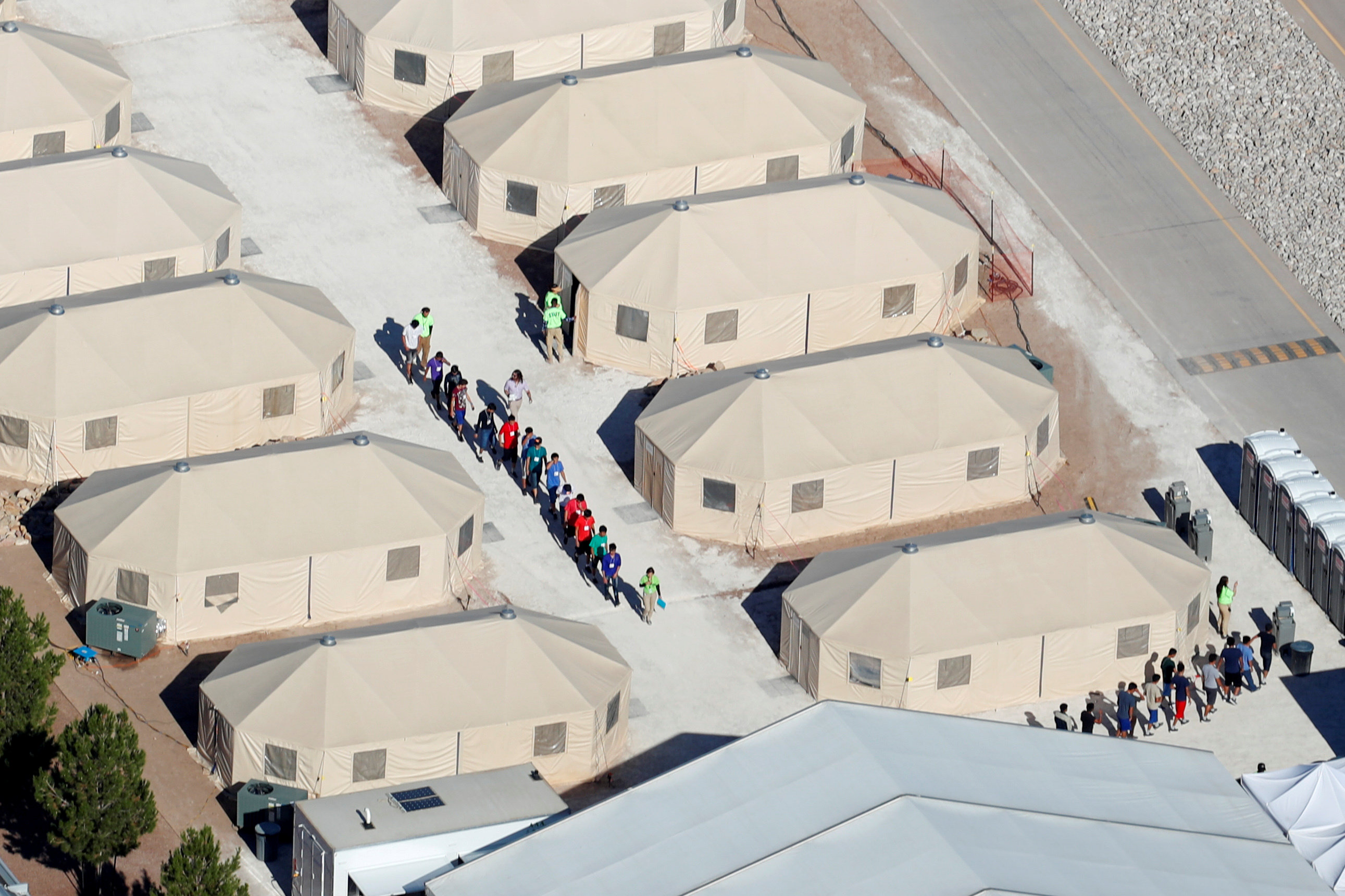 Nadie ha hablado más abiertamente de la situación que los obispos de las diócesis que están en o cerca de la frontera entre Estados Unidos y México, donde muchos inmigrantes — adultos y niños — están bajo supervisión en centros de detención en zonas donde muchos de los obispos están en contacto con familias afectadas.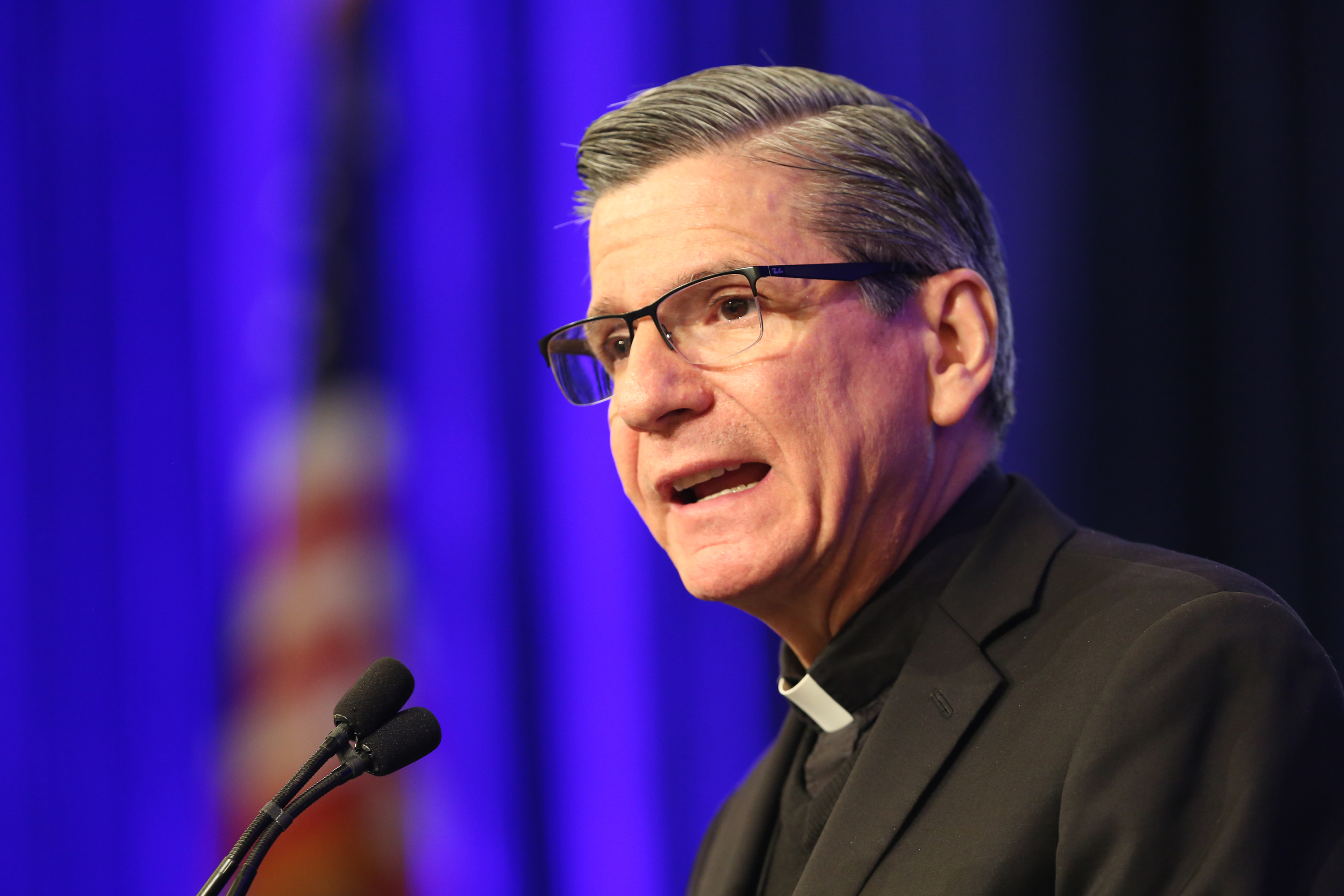 "Los niños refugiados le pertenecen a sus padres, no al gobierno ni a otra institución. Robarle los niños a sus padres es un pecado grave, inmoral (y) es una maldad", dijo el arzobispo Gustavo García-Siller de San Antonio el 14 de junio en Twitter, el portal de redes sociales que él ha usado diariamente para llamar la atención a la situación.
Refugee children belong to their parents, not to the government or other institution. To steal children from their parents is a grave sin,immoral & evil. Their lives have already been extremely difficult. Why do we (US) torture them even more, treating them as criminals? Pray!

— Archbishop Gustavo (@ABishopGustavo) June 14, 2018
"Sus vidas ya han sido extremadamente difíciles. ¿Porqué nosotros (Estados Unidos) los torturamos aun más, tratándolos como criminales?", él continuó.
En una entrevista con CBS News el 5 de junio, el secretario de justicia de Estados Unidos, Jeff Sessions, dijo: "Si las personas no quieren que se les separe de sus hijos no deberían traerlos consigo", queriendo decir que no deberían traerlos cuando intentan cruzar la frontera, algo que muchos hacen mientras tratan de procurar asilo. La furia que se desató tras noticias de la separación de los niños de un padre o ambos padres ya había comenzado a fines de mayo, antes que Sessions usara un pasaje bíblico para justificar sus acciones.
El obispo Daniel E. Flores de la Diócesis de Brownsville, Texas, dijo por Twitter el 31 de mayo que separar a padres e hijos inmigrantes como una supuesta respuesta para parar la inmigración "es una política cruel y reprensible. Los niños no son instrumentos de disuasión, son niños. Un gobierno que piense que cualquier medio es apropiado para lograr un fin no puede asegurarle justicia a nadie".
Declaración del Mons. Daniel E. Flores, Obispo de Brownsville, sobre la separación de padres e hijos inmigrantes. pic.twitter.com/jm4p1ObKwr

— Amigo de Frodo (@bpdflores) June 9, 2018
Pero la indignación comenzó seriamente después del discurso del 14 de junio ante oficiales del orden público en Fort Wayne, Indiana, cuando Sessions dijo que la práctica de separar familias es consistente con las enseñanzas de la Biblia porque "las personas que violan la ley de nuestra nación están sujetas al proceso judicial. Les cito al apóstol Pablo y su claro y sabio mandamiento en Romanos 13 de obedecer las leyes del gobierno porque Dios las ha ordenado con el propósito del orden".
Al día siguiente, durante el programa de CNN "Cuomo Prime Time with Chris Cuomo", el cardenal Timothy M. Dolan de Nueva York dijo que aunque agradecía que Sessions citara la Biblia, la cita que usó no fue la mejor.
"Primero que San Pablo siempre dice que debemos obedecer la ley del gobierno si esa ley está en conformidad con la ley del Señor, ¿bien? La ley de Dios supera la ley del hombre", él dijo.
"Y el propio san Pablo, que pronunció la cita que usó el secretario de justicia, se negaba a obedecer la ley romana cuando esta decía que era obligatorio adorar al emperador", continuó el cardenal. "Se negó a obedecer esa ley. Creo que no debemos obedecer una ley que va en contra de la intención de Dios quitándole un bebé, un hijo, a su madre. Es decir, es simplemente injusto. No es bíblico. No es una costumbre estadounidense. No hay pasaje bíblico que justifique eso".
Después de la cita bíblica de Sessions el obispo Mark J. Seitz de El Paso, Texas, también usó la Biblia para puntualizar y comparar los tiempos de Cristo como refugiado en Tierra Santa con la situación de los inmigrantes.
In passionate statement abt #immigration and faith released today, El Paso's #Catholic @BishopSeitz paints dire scenario for border communities, says even Jesus Christ wouldn't make it far if he passed through El Paso and would quickly be detained pic.twitter.com/lgHRcaFOse

— Rhina Guidos (@CNS_Rhina) June 15, 2018
En un comunicado del 15 de junio él comparó la distancia entre su diócesis y otros lugares en Guatemala y México diciendo que "si Jesús de Nazaret regresara, como en aquellos tiempos, de Galilea a Judea, … nos atrevemos a decir que no llegaría ni siquiera hasta la iglesia Sagrado Corazón en el centro urbano (de El Paso) antes de ser detenido".
Our country "is suffering an hour of Christ's passion"—Diocese of El Paso's Migration Commission releases powerful statement likening planned "tent city" to a "child refugee camp"—@BishopSeitz announces July 20th procession in "solidarity" with all who "migrate to our border" pic.twitter.com/T9A4VtxmFv

— Rich Raho (@RichRaho) June 15, 2018
Él pidió que los cristianos piensen en las familias que huyen y que buscan asilo en Estados Unidos, en lo que ellos están pasando, y dijo que lo que se está arriesgando "es la cuestión fundamental de ser cristiano hoy día, ser una persona religiosa hoy día en nuestro país y en el continente que está sufriendo una hora de la pasión de Cristo".
El obispo Seitz anunció una procesión de oración pública "en solidaridad con nuestros hermanos y hermanas que continúan migrando hacia nuestra frontera", planeada para la noche del 20 de julio en El Paso, pero no ofreció detalles adicionales. Los obispos de Estados Unidos también están discutiendo la posibilidad de que una delegación de obispos visite los centros de detención donde se encuentran muchos niños.
La agencia de noticias The Associated Press dijo a mediados de junio que este año "casi 2,000 niños han sido separados de sus familias en la frontera con Estados Unidos durante un período de seis semanas de medidas fuertes contra las entradas ilegales", según documentos del Departamento de Seguridad Nacional, que opera el Servicio de Control de Inmigración y Aduanas.
Dos obispos de Colorado, el arzobispo Samuel J. Aquila de Denver y el obispo auxiliar Jorge Rodríguez de Denver, repitieron lo que otros obispos expresaron en un comunicado del 18 de junio, diciendo que aunque las fronteras tienen que ser protegidas la política de separar a las familias es "inmoral" y pidieron que se termine inmediatamente, diciendo que las personas detenidas necesitan protección.
"Estos niños y sus padres en muchos casos huyen de la violencia y nuestro país no debe aumentar la inhumanidad de su situación", ellos dijeron.