Richard Jewell, un agente de seguridad de AT&T en el Centennial Olympic Park de Atlanta durante los Juegos Olímpicos de 1996, se convirtió súbitamente en una celebridad nacional cuando evitó, con su actuación resuelta y oportuna, que el número de víctimas causado por la explosión de una poderosa bomba casera fuese mucho mayor. Con igual celeridad se vio después transformado de héroe a villano, cuando el FBI y los medios divulgaron, con matices acusatorios, que era investigado como sospechoso por el atentado terrorista.
La insaciable voracidad de los medios y su irresponsabilidad para con las consecuencias que sus acciones tienen sobre la vida de las personas ha sido desde hace mucho un tema central de películas memorables, como El gran carnaval (Billy Wilder, 1951) y Ausencia de malicia (Sydney Pollack, 1981). Con Richard Jewell Clint Eastwood, que este año cumple sus 90, aborda nuevamente el tema y demuestra una vez más que sigue siendo uno de los más grandes directores del cine estadounidense.
Paul Walter Hauser, un actor más bien desconocido, en su primer rol protagónico, logra una muy convincente interpretación del principal personaje de la historia: un hombre tímido e inseguro, no muy inteligente, pero irreductiblemente honesto, con un arraigado sentido del deber y el sueño irrealizado de ser policía, que lo lleva a dejarse manipular por un agente del FBI (Jon Hamm) empecinado en demostrar su culpabilidad. Olivia Wilde encarna a la típica periodista inescrupulosa, ansiosa por lograr una primicia clamorosa y dispuesta a todo por conseguirla. Jewell le resulta un personaje ridículo ("ese gordo que por supuesto vive con su mamá"), y no lo piensa dos veces antes de publicar, sin investigar demasiado, el reportaje que destruiría el prestigio de un hombre al que el debido proceso debía garantizar la presunción de inocencia. Sam Rockwell es el abogado defensor, un letrado desencantado y algo cínico al que conquistan la honestidad a toda prueba de Jewell y la devoción de su madre (Kathy Bates), devastada por el calvario a que su hijo y ella se ven sometidos.
El guionista Billy Ray –Volcano, (1997); Hart's War (2002); Hunger Games (2012)–, se basó en el artículo de Marie Brenner American Nightmare: The Ballad of Richard Jewell, publicado en 1997, poco después de ser exonerado Jewell. Era justamente lo que Eastwood necesitaba para crear esta reflexión inquietante y profundamente humana sobre el ejercicio irresponsable del poder y la fragilidad del prestigio.
Richard Jewell se estrenó en el festival del American Film Institute, el 20 de noviembre de 2019, y dos semanas más tarde tuvo su estreno en salas de EE.UU. A pesar de haber sido recibida muy favorablemente por la crítica, su desempeño en la taquilla ha sido decepcionante. Una película tan bien hecha y tan rica en valores mereció mejor destino.
Richard Jewell / EE.UU. / 2019 / color, 131 minutos / Dirección: Clint Eastwood / Intérpretes: Paul Walter Hauser, Sam Rockwell, Olivia Wilde, Kathy Bates, Jon Hamm.
––––––––––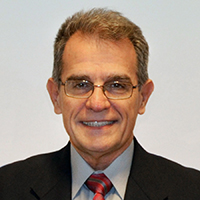 Gustavo Andújar es Expresidente de SIGNIS, Asociación Católica Mundial para la Comunicación. Puedes seguirlo en su cuenta de Twitter.