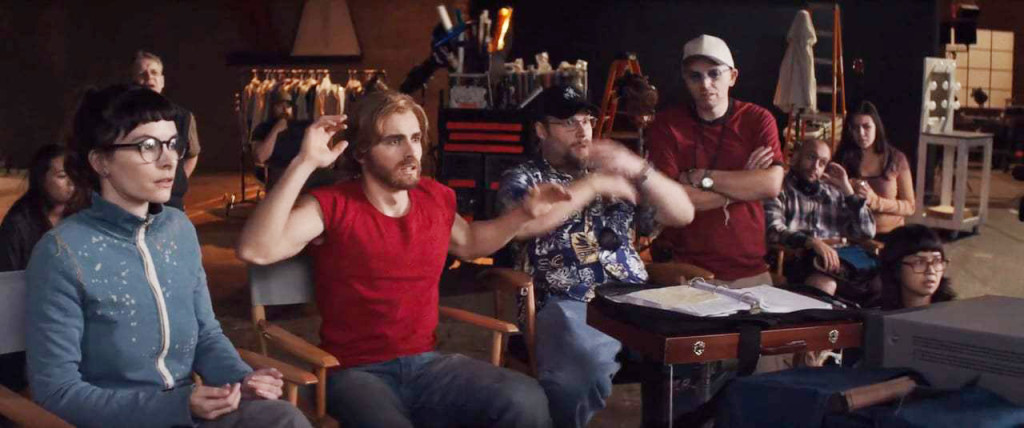 Se sienta a escribir y así nace The Room, escrita, dirigida y protagonizada por el propio Tommy, con Greg como coestrella. El hecho de que el guión es infame, y ninguno de ellos tiene la menor idea de cómo se produce un filme, no impide que Tommy invierta en la producción varios millones de dólares, hasta cumplir su sueño de ver estrenada su obra.
Todo lo narrado en esta cinta, por más que cueste creerlo, ocurrió de verdad. The Disaster Artist se basa en el libro de igual título de Greg Sestero y Tom Bissell, en el que Greg relata el proceso de gestación de The Room, que no solo se produjo y estrenó en realidad en 2003, sino que ha llegado a convertirse en un filme de culto, que se proyecta frecuentemente en funciones de medianoche en salas de todo el mundo. Algunos han llegado a llamarla la Citizen Kane de las malas películas.
La referencia a Ed Wood (1994), de Tim Burton, es obligada. De nuevo se demuestra aquí que filmes de pésima calidad pueden ser un material inmejorable para hacer cintas excelentes, y The Room, de Wiseau, parece destinada a heredar el sitial que un día ocupó Plan Nine From Outer Space (1956), de Wood, como la peor película de todos los tiempos.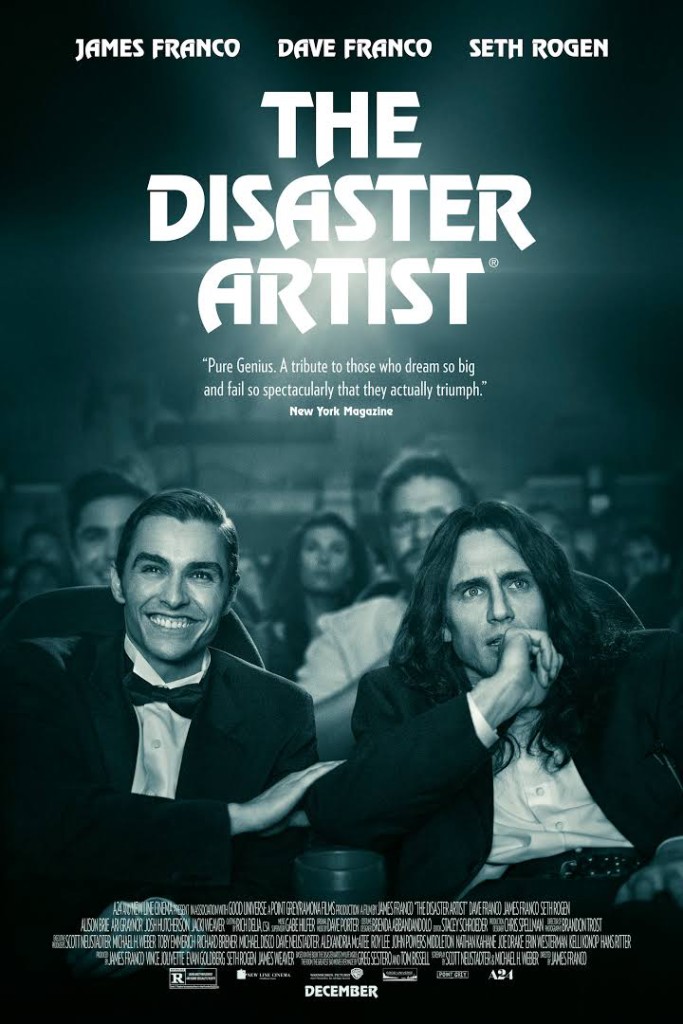 The Disaster Artist es tremendamente entretenida, pero sería erróneo pensar que lo consigue solo ridiculizando a The Room, sus gestores y protagonistas. Por el contrario, la cinta es un sincero homenaje a todos aquellos que persiguen honesta e incansablemente su sueño.
James Franco encarna a un Tommy Wiseau memorable, que dice ser de Nueva Orleans pero habla con un inescrutable acento este- europeo, que carece por completo de talento artístico pero está, por una parte, empeñado en merecer el aprecio y respeto de su amigo Greg y, por otra, íntimamente convencido de estar destinado a la grandeza.
El filme, que cuenta con cameos de numerosas estrellas del calibre de Melanie Griffith, Sharon Stone, Zac Efron, Josh Hutcherson y Megan Mullally, entre otros, tuvo su premiere oficial en el Festival Internacional de Toronto. Ampliamente aclamado por la crítica, ganó la Concha de Oro –el premio a la mejor película en competencia– en el Festival Internacional de Cine de San Sebastián. En Estados Unidos, la cinta se presentó en un número limitado de salas el 1ro de diciembre, para pasar a los circuitos más amplios –y definitivos– de estreno el día 8 del mismo mes.