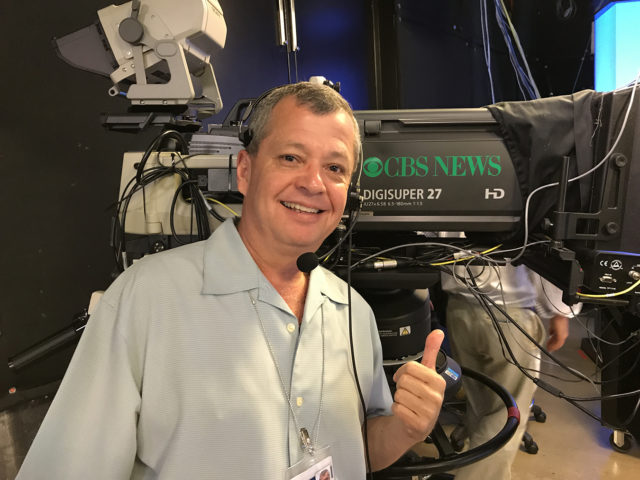 William Osorio, nacido en Cali, Colombia, es una persona alegre. Cuando estás hablando con él es imposible no contagiarse con su risa. Llegó a Estados Unidos a principios de los años 80 y hoy, a sus 54 años, es un hombre que ha tenido un amplio e importante recorrido profesional.
William, como la mayoría de inmigrantes, trabajó en diferentes lugares para salir adelante. Sin embargo, desde que vivía en Colombia tuvo una gran afición: las cámaras, al principio las fotográficas y luego las de video.
"Yo he sido empírico, a mí me gustaban las cámaras fotográficas, eso viene desde 1976. Cerca de mi casa en Cali había un teatro que se llamaba Asturias y yo tenía fascinación con las películas y aprendí a manejar la proyección, cómo funcionaban los filamentos…. En ese tiempo el proceso era muy rudimentario, eran rollos y el encargado los cortaba y se perdían partes de la película. Él me regalaba los pedazos cortados y un líquido para pegarlos. Me acuerdo que tuve pedazos de la película Benji, Tiburón, Los 7 magníficos", relata William. Su curiosidad despertó en él un gran ingenio y fue así que construyó su propio reproductor de películas para presentar sus películas a sus familiares.
En 1988 inició sus estudios en el Center of the Media Art. "Conseguí un préstamo que no cubría mucho pero no pude estudiar porque no tenía dinero y tampoco papeles". Fue entonces cuando decidió matricular en una escuela de vocación en Nueva Jersey y poco a poco compró su propio equipo.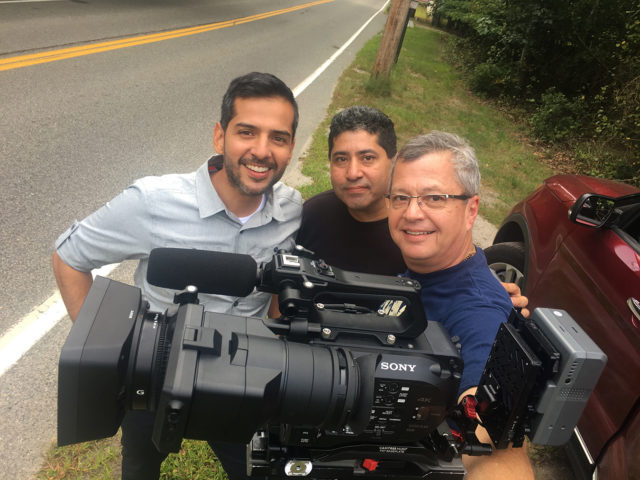 Su camino profesional comenzó en una empresa de publicidad que lo contrató para trabajar en el área audiovisual. También produjo un espacio de radio para la compañía de Servicios de Transporte de Nueva Jersey y después produjo espacios de televisión y radio para la empresa de energía de Nueva Jersey. Hace 29 años William fundó su empresa llamada Video Ideas Production, una compañía que se encarga de preproducción y producción de contenidos de videos para televisión, comerciales, infomerciales y noticias.
"En mayo de 1989 compré la primera cámara, era usada y me costó $2.700 y empecé a hacer cosas animadas", relata Osorio quien además es el propietario de una compañía de transporte.
"Yo vine a Estados Unidos con la idea de conseguir dinero para comprar un carro de servicio público en Colombia. Yo fui uno de los fundadores de una empresa de servicios de transporte en el Boulevard East entre North Bergen y Nueva York, la empresa se llamaba Boulevard East Drivers Association (BEDA). La empresa la creamos en 1987, llegué a tener dos camionetas con capacidad para 14 pasajeros cada una, empecé rentando, pero después la pude comprar".
La disciplina, el trabajo duro y la persistencia han sido los factores determinantes por los que hoy William ve sus sueños cumplidos, esos que soñaba hace años cuando cada noche, luego de cumplir con sus intensos horarios de trabajo, y café en mano se sentaba en el piso de un Barnes & Noble a leer sobre cámaras y tecnología hasta las 10:30 p.m. cuando cerraban.