WASHINGTON—La Conferencia de Obispos Católicos de Estados Unidos (USCCB) lanzó un nuevo libro que presenta un estudio de las importantes enseñanzas del Papa Francisco sobre la historia del diablo, sus promesas y obras vacías, y sobre cómo podemos nosotros combatirlo activamente.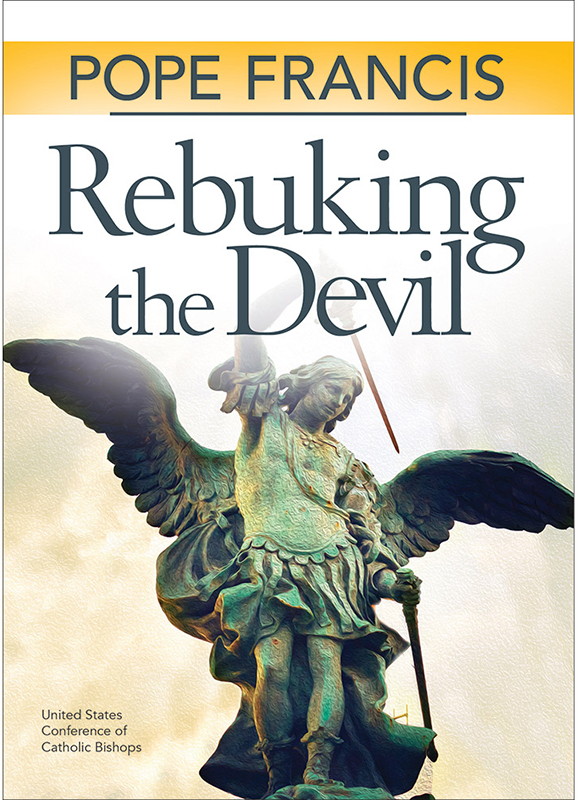 Escrito para una amplia audiencia, Rebuking the Devil nos muestra cómo reconocer los trucos del enemigo, evitar sus trampas y derrotar sus esfuerzos a través del poder de Dios en Jesucristo.
Rebuking the Devil está disponible desde este miércoles 29 de mayo en la librería en línea de la USCCB y puede ser ordenado a través del siguiente enlace: http://store.usccb.org/rebuking-the-devil-p/7-608.htm
Si bien el texto admite la realidad del diablo, el Papa Francisco también habla sobre la sabiduría de seguir las justas leyes de Dios y sobre mantener fijos nuestros ojos en la soberanía de Jesús, mientras que luchamos contra el mal en nuestras propias vidas y en el mundo.
"En este importante libro, el Papa Francisco nos dice cómo usar poderosas armas espirituales contra el diablo, incluyendo la Palabra de Dios, la adoración de Dios en el Santísimo Sacramento, la participación en los Sacramentos, ayuno, oración y la intercesión de María, Madre de Dios, mediante el Santísimo Rosario", dice Mons. Michael F. Burbidge, obispo de Arlington, y presidente del Comité de Comunicaciones de la Conferencia de Obispos Católicos de Estados Unidos (USCCB). "Nosotros debemos reconocer que hay un diablo que está vivo y activo, pero también hay protección contra él a través del poder de Jesucristo", acotó el obispo Burbidge.
Adicionalmente, puede encontrar información sobre otros libros y recursos relativos a otros temas, incluyendo matrimonio y vida familiar, el Catecismo de la Iglesia Católica, el Vaticano, ministerios y mucho más en  la librería en internet de USCCB visitando el siguiente portal.
——————————
Contacto de prensa: Miguel Guilarte, teléfono: 202-541-3202