El filme I am Patrick tiene como subtítulo The Patron Saint of Irland. Es un documental biográfico sobre san Patricio, o más bien un docudrama, dado que una buena parte de la información que aporta se presenta en forma dramatizada.
Jarrod Anderson, un laureado realizador de documentales de la Christian Broadcasting Network, nos presenta este acercamiento contenido y riguroso a la vida del santo, que vivió en el siglo V después de Cristo. Para ello, la película se apoya en los aportes de cualificados estudiosos de san Patricio y de la historia temprana de Irlanda, con la que la vida del santo está entretejida. El guion se basa en los dos escritos que se conservan de san Patricio, su Confessio y su Carta a los soldados de Coroticus, que son los más antiguos documentos históricos de Irlanda.
Las vidas de santos constituyen, tanto en la literatura como en el cine, un género complejo. La Iglesia venera a los santos como ejemplos luminosos de vivencia de las virtudes evangélicas, pero la admiración que suscitan ha hecho que a menudo el relato de sus vidas haya sido adornado con episodios fabulosos, y que se les presente como personas dotadas de poderes extraordinarios. Esto es contraproducente.
El verdadero estímulo para imitar a los santos viene de reconocer que en realidad eran limitados y pecadores como nosotros, pero supieron sobreponerse a las dificultades y, con la ayuda de la Gracia, persistir y afirmarse en el seguimiento de Jesús. Esta es la línea que sigue I Am Patrick, que muy pronto toma distancia de varias de las leyendas sobre san Patricio, dejando claro que no era irlandés, sino británico, nunca expulsó serpientes, ni tuvo relación especial alguna con el trébol ni con el color verde.
John Rhys-Davies, el enano Gimli de la trilogía de Peter Jackson El señor de los anillos, encarna convincentemente al san Patricio anciano, mientras que Robert McCormack y Sean T. O'Meallaigh lo representan en su etapa juvenil y adulta. La realización es muy cuidadosa en los detalles históricos y teológicos, pero tal vez se hubiera beneficiado de una mayor intensidad dramática en la narración de algunos de los conflictos sufridos por el santo.
Hay que reconocer, sin embargo, lo difícil que resulta lograr este grado de acercamiento a una figura que vivió hace más de 1500 años en un lejano rincón del Imperio Romano, ya para entonces en acelerada decadencia, y se agradece esta amable y documentada presentación sobre san Patricio, uno de los santos católicos más conocidos y venerados en todo el mundo.
El estreno en salas de la película estaba programado para el día de la fiesta del santo, 17 de marzo, y el día siguiente, pero fue cancelado debido a la crisis del COVID-19. Por ahora, la película está solamente disponible en DVD y streaming en el sitio web de la película.
I AM PATRICK / EE.UU. / 2020 / color, 93 minutos / Dirección: Jarrod Anderson / Intérpretes: John Rhys-Davies, Sean T. O'Meallaigh, Robert McCormack.
––––––––––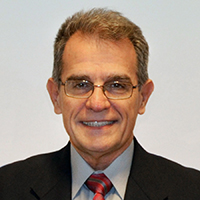 Gustavo Andújar es Expresidente de SIGNIS, Asociación Católica Mundial para la Comunicación. Puedes seguirlo en su cuenta de Twitter.