NUEVA YORK—. Por lo general al caminar por las estaciones del metro de Nueva York, tanto locales como visitantes se dejan llevar por el ritmo vertiginoso de la ciudad que se encuentra a pocos metros sobre sus cabezas.
Sin embargo, no hay apuro ni oídos que se resistan a un buen repertorio de jazz. Y es que entre tantos ritmos que pueden disfrutar los viajeros en el metro, el jazz es uno de los géneros que literalmente se roban el show.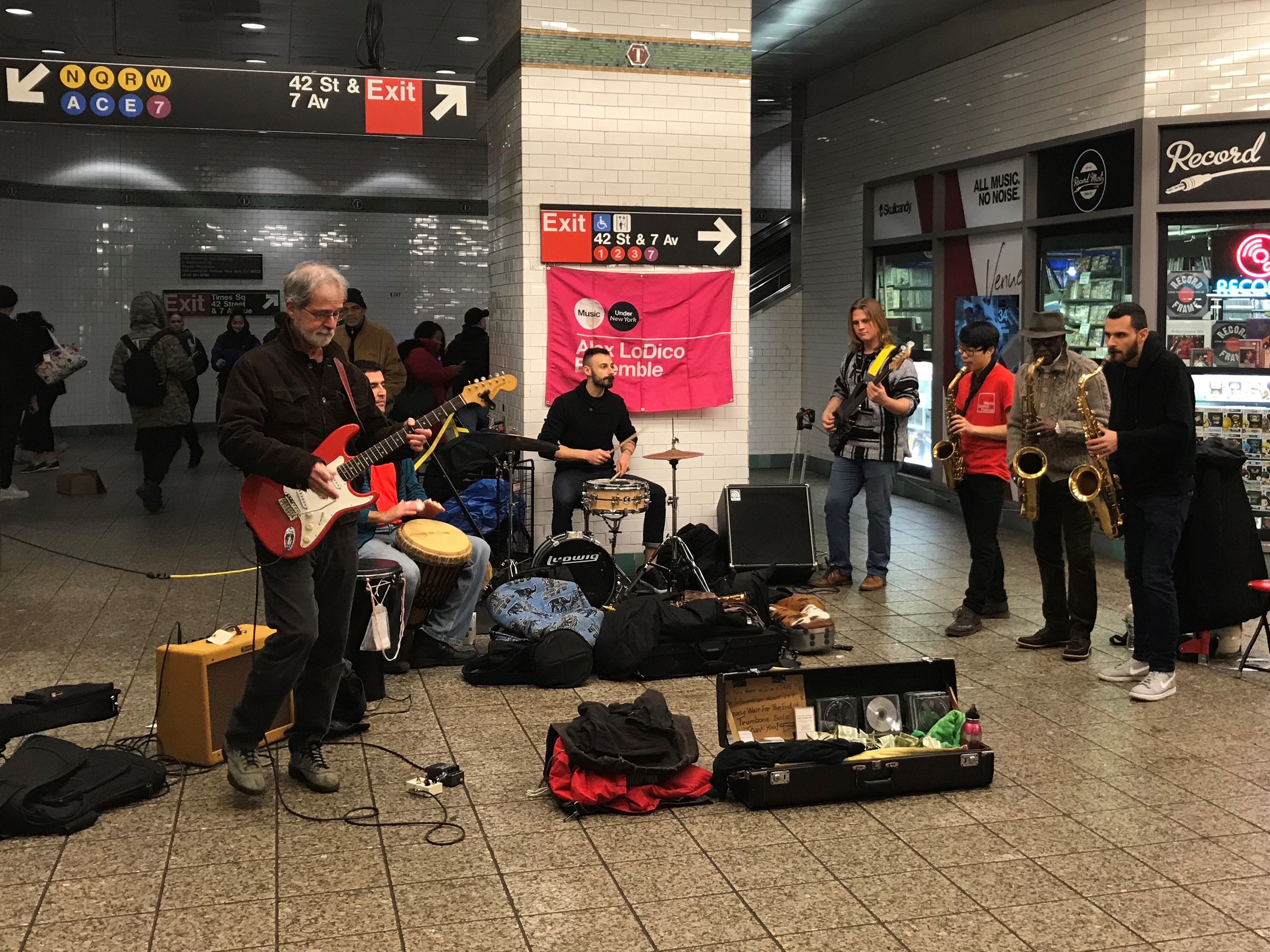 Bandas tradicionales, o más modernas, que complementan su espectáculo con bailes espontáneos, permiten que disfrutemos de cualquiera de sus subgéneros, desde el Hot jazz hasta jazz fusion, pasando por el swing, bebop, cool jazz, hard Bop, free Jazz, smooth jazz o el acid jazz.
Alex LoDico Ensemble es una de las bandas de la escena del jazz que desde el metro cautivan nuevos seguidores de este ritmo nacido en Nueva Orleans (Luisiana) hacia la segunda mitad del Siglo XIX, gracias a la influencia de la música y tradiciones de los esclavos procedentes de África Occidental. Sin embargo este género se alimentó también de la mezcla de manifestaciones del folclor europeo y norteamericano.
Alex LoDico es un reconocido trombonista y compositor nacido en Palermo (Italia), que después de llegar a la ciudad de Nueva York a la edad de 19 años, fundó la banda de jazz y funk Alex LoDico Ensemble junto al prolífico baterista Dennis Charles.
Esta banda forma parte de la iniciativa Music Under New York de la Autoridad Metropolitana de Transporte (MTA) desde que el programa inició. Hoy, 33 años después, millones de personas han tenido la oportunidad de disfrutar de su espectáculo en las estaciones del subway en la Gran Manzana.
LoDico es el líder y trombonista, AJ Nocito es el baterista y percusionista, Stefan Haele ejecuta el saxofón alto y Anthony Ferrara el saxofón tenor. Su show es todo un derroche de energía en el que es evidente la pasión que cada uno de los músicos imprime en cada nota.
Alex LoDico Ensemble ha ocupado las páginas de diarios como The New York Times y el recién desaparecido The Village Voice. Medios como National Public Radio (NPR) y Public Broadcasting Service (PBS), así como el Festival Internacional de Cine de Berlín, también han dedicado sus espacios para destacar a esta banda tan neoyorquina como el Central Park y el Empire State.