BROOKLYN, Nueva York—. Mons. Kieran Harrington regresó recientemente de unos meses de retiro de sus actividades dentro de la Diócesis de Brooklyn.
"Empecé con un retiro de 30 días, luego estuve en Roma dos meses, y más tarde en el Medio Oriente por otros tres meses. Era un tiempo que quería dedicar a mí y a Dios. Esa fue la razón de mis primeros 30 días de retiro. Es un proceso de descernimiento necesario cuando Dios nos llama a la vida religiosa. En mis 17 años de sacerdocio no había tenido un retiro y es algo interesante, porque es meditar sobre por qué Dios me llama en este momento de mi vida".
Su estadía en Roma fue espectacular, según sus propias palabras. "Es una ciudad primordial en la historia del catolicismo. Ir a las Eucaristías en San Pedro, trabajar allí, fue una experiencia muy positiva".
Los últimos tres meses viajó por Líbano, Irak, Siria, Egipto, Catar y otros lugares del Oriente Medio, "básicamente llevando la Iglesia a quienes sufren persecución como sucede en Irak y Siria, o son discriminación como sucede en Egipto. En el Líbano, un país en el que el cristianismo es una de las religiones principales —la tercera parte de su población es cristiana— pude ver cómo era la relación entre la Iglesia y sociedad en esas circunstancias particulares. Fue una experiencia maravillosa para mí".
Esa vocación de ayuda al prójimo se despertó en él desde muy temprana edad. "Desde muy pequeño tuve la idea de ser sacerdote. Mis primeros cinco años viví en Jackson Heights e iba a misa todos los días con mi madre y mi abuela. Recuerdo que un día le dije a mi abuela que quería acercarme porque no podía ver bien desde donde estábamos. Ella me pidió que no interrumpiera, pero le expliqué que quería ver lo que hacía el sacerdote porque eso era lo que yo iba a ser algún día".
Mons. Harrington nació en Jackson Heights un 28 de marzo "muy frío y lluvioso", en la familia de una inmigrante irlandesa y un oficial de la policía de Nueva York, nacido también en Jackson Heights.
En 1984 ingresó a Cathedral Preparatory School and Seminary, y luego asistió a St. John's University, y más tarde al seminario de la Inmaculada Concepción en Huntington. Durante esos años, decidió abandonar el seminario, y trabajó en Washington y en Nueva York. Seis años después, regresó al seminario y fue ordenado sacerdote el 2 de junio de 2001, por el entonces obispo de Brooklyn, Mons. Thomas Vose Daily.
Su primera asignación fue en la parroquia Santo Tomás de Aquino en Flatlands (Brooklyn). "En ese entonces el párroco era Mons. Brian Callaghan y fue una gran experiencia". Cuando Mons. Nicholas DiMarzio fue nombrado obispo de Brooklyn lo envió a estudiar a New York University (NYU) donde recibió una Maestría en Administración de Negocios. Al terminar fue asignado a la Concatedral de San José.
"Es lindo ver cómo cambió físicamente la Concatedral y cómo ha crecido su congregación, ver cómo viene más gente a misa. Pasamos de unos pocos bautizos a más de 50 al año, de no celebrar matrimonios a celebrarlos regularmente ahora".
En 2008, Mons. Harrington fue nombrado administrador parroquial, y luego rector, en 2014, cuando fue dedicada como Concatedral.
El 3 de septiembre de 2009 el papa Benedicto XVI lo elevó al rango de Capellán Papal con el título de Reverendísimo Monseñor.
Mons. Harrington es actualmente Vicario para las Comunicaciones de la Diócesis de Brooklyn y CEO de DeSales Media Group, el brazo tecnológico y de comunicaciones de la Diócesis. "Mons. DiMarzio me envió a estudiar no solo para desarrollar el área de comunicaciones, sino también para aprender a comunicar con eficacia. Una de las cosas que pensé entonces fue: 'Tenemos NET TV, The Tablet y la oficina del portavoz en diferentes lugares'. Mi preocupación fue integrar estos medios y el área tecnológica de manera que la información llegara de manera más eficiente a todas las personas que trabajan en nuestras parroquias".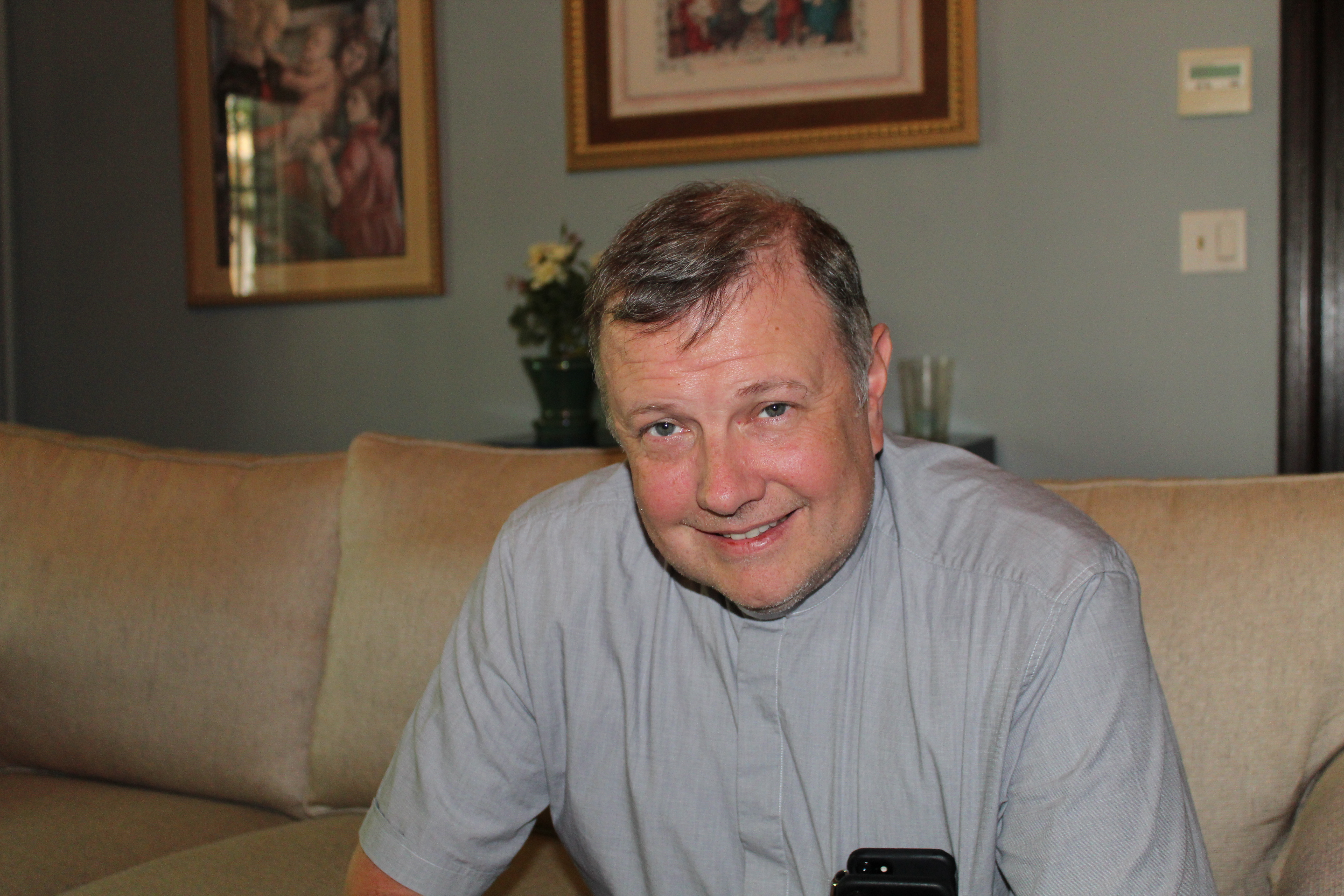 Así nació DeSales Media Group, grupo al que pertenece Nuestra Voz. "El propósito de crear DeSales Media Group era unir estos elementos y trabajar de una manera más coordinada".
Mons. Harrington es también Portavoz oficial de la Diócesis y conduce su propio programa radial In The Arena, —que también se transmite por el canal de cable NET TV— "un show que disfruto mucho porque es un estímulo intelectual".
Como buen neoyorquino es un gran aficionado de los equipos locales Mets (béisbol) y Jets (fútbol americano), y sus ratos libres se los roba su perro; pero en los últimos años le ha tomado cariño al fútbol nuestro y disfrutó el Mundial de Rusia como hincha de Croacia.
Para él lo mejor de ser sacerdote es celebrar la misa. "Es un gran momento de paz. Mi trabajo es mostrarles a las personas que son importantes para Cristo", dice.
Su admiración por la comunidad latina tiene una explicación: "Todos son diferentes, pero tienen algo en común, una vida de devoción, la manera como la sienten".