Lo primero que vemos del capitán Jefferson Kyle Kidd son las cicatrices que dejaron en su cuerpo las tres guerras en que participó.
A cinco años de haber concluido la Guerra Civil, recorre Texas de pueblo en pueblo, leyendo periódicos ante audiencias que pagan unos centavos por saber lo que ocurre más allá de su entorno local.
Hastiado de guerras y muerte, lee selectiva y creativamente las noticias, cultivando el poder incomparable del relato, como un cuentero. Con sus inspiradoras lecturas sobre países y reinos distantes, catástrofes terribles y aventuras extraordinarias, trata de ayudar a sanar sus propias heridas y las de su público.
En un país profundamente dividido, se empeña en fomentar la unión, y logra que resentidos campesinos de Texas vitoreen el relato del rescate de unos mineros del carbón de Pennsylvania atrapados en un derrumbe.
Los azares de la vida ponen en su camino a Johanna, hija de colonos alemanes muertos por kiowas que la secuestraron y la criaron como una de ellos.
Los soldados de la Unión que la rescataron arrasaron la tribu, dejando a la niña huérfana por segunda vez, y el Capitán asume la riesgosa tarea de atravesar cientos de kilómetros de un territorio inhóspito para llevar a Johanna, que dice llamarse Cigarra y solo se reconoce kiowa, hacia la meta incierta de reunirla con los únicos familiares que le quedan.
Como en muchas otras road movies, el recorrido que hacen los protagonistas es a la vez geográfico y espiritual. La barrera inicial del lenguaje no logra impedir que a lo largo del camino lleguen a comunicarse y aprendan a apreciarse, respetarse y, eventualmente, quererse.
El director Paul Greengrass, con una bien ganada reputación como director de filmes de acción, se mueve aquí en un registro diferente, con un western clásico, sólido y sereno, y una notable atención al detalle, que alcanza notas destacables en la soberbia fotografía del polaco Dariusz Wolski y la espléndida banda sonora de James Newton Howard, nominada a los Globos de Oro.
En el guion se nota la buena mano de Luke Davies, que fuera nominado al Oscar en 2016 por Lion. Funciona nuevamente aquí la buena química que desarrolló Greengrass con Tom Hanks en Captain Phillips (2013).
El capitán Kidd es el tipo de personaje recto, honesto y generoso que parece hecho a la medida de Hanks, y la magnífica actuación de la pequeña actriz alemana Helena Zengel le ha valido una nominación a los Globos de Oro como actriz de reparto. La película ha sido generalmente bien recibida por el público y la crítica.
El sitio agregador Rotten Tomatoes consigna un 88% de aprobación por la crítica y 89% por el público. Está disponible en casi todos los sitios importantes de streaming.
Noticias del gran mundo / News of the World / Estados Unidos / 2020 / color, 118 minutos / Dirección: Paul Greengrass / Intérpretes: Tom Hanks, Helena Zengel, Elizabeth Marvel, Ray McKinnon.
––––––––––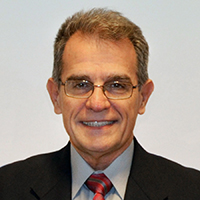 Gustavo Andújar es Expresidente de SIGNIS, Asociación Católica Mundial para la Comunicación. Puedes seguirlo en su cuenta de Twitter.