No teman. Esta columna no va a dedicarse a reseñar exclusivamente películas sobre viajes espaciales. Ocurre que justo después de comentar dos películas relacionadas con el 50 aniversario de la llegada del hombre a la Luna (Apollo 11 y First Man), se ha estrenado una película notable, cuya acción se sitúa en el espacio extraterrestre. Como afirma el descargo de responsabilidad al final de muchas películas, "…es pura coincidencia".
El joven, pero experimentado astronauta Roy McBride, con fama de exhibir una ecuanimidad a toda prueba, es seleccionado para viajar a una estación espacial en órbita alrededor de Neptuno, con la que se ha perdido todo contacto, y que parece generar unos pulsos incontrolados de energía que amenazan la vida en la Tierra. Originalmente parte del Lima Project para investigar la existencia de inteligencia extraterrestre, la estación era comandada por el legendario astronauta Clifford McBride —padre de Roy—, de quien no se ha sabido nada en dieciséis años. El objetivo de la nueva misión, planeada y ejecutada en el más absoluto secreto, es retomar contacto con el proyecto y, tal vez, con Cliff McBride, quien es posible que esté vivo.
Más que en una travesía espacial, Roy McBride se embarca en un viaje de introspección, descubrimiento interior y transformación personal que recuerda al del protagonista de la anterior –e injustamente subvalorada– película de James Gray, The Lost City of Z (2016). Para llegar al cohete que lo llevará en la fase final de su viaje, de Marte a Neptuno, debe incluso atravesar un túnel subterráneo inundado, guiado por un cable que semeja un cordón umbilical, como en un nuevo nacimiento.
No es que falten elementos de aventura: hay desarrollos sorprendentes, peligros inesperados y hasta persecuciones, pero este viaje interplanetario al corazón de las tinieblas tiene más puntos de contacto con Apocalypse Now (Francis Ford Coppola, 1979) y The Tree of Life (Terrence Malick, 2011), que con la mayoría de las películas de tema espacial, excepto tal vez Solaris (Andrei Tarkovsky, 1972) y 2001: A Space Odyssey (Stanley Kubrick, 1968). Es, además, visualmente impactante.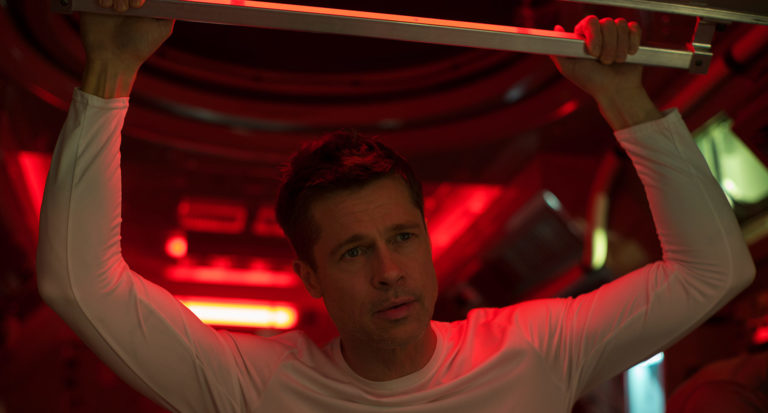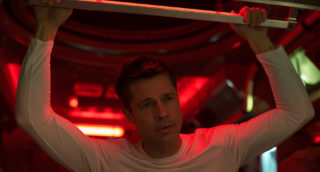 La actuación de Brad Pitt es excelente. Asistimos absortos a la paulatina transformación de este personaje, al inicio escéptico, frío e impasible, y vemos cómo la preparación para el reencuentro con un padre que ha estado ausente durante casi toda su vida, unida a los acontecimientos durante el viaje y su hallazgo final, cambian dramáticamente su escala de valores y el rumbo que piensa dar a su vida.
Ad Astra es parte de la locución latina per ardua ad astra: «con esfuerzo hacia las estrellas». Así nos conduce esta película: por un camino de búsqueda reflexiva, sin atajos fáciles, pero con el gozo de quien logra encontrar, al final, un tesoro. En esta época de ideales perdidos, vale la pena.
Ad Astra / EE.UU. / 2019 / color, 123 minutos / Dirección: James Gray / Intérpretes: Brad Pitt, Tommy Lee Jones, Ruth Negga, Donald Sutherland, Liv Tyler (en un breve cameo).
––––––––––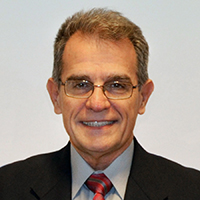 Gustavo Andújar es Expresidente de SIGNIS, Asociación Católica Mundial para la Comunicación. Puedes seguirlo en su cuenta de Twitter.