CIUDAD DEL VATICANO (CNS) —
EL papa Francisco y el presidente de Estados Unidos, Donald Trump, pasaron 30 minutos hablando en privado en la biblioteca del Palacio Apostólico el 24 de mayo y cuando la reunión terminó, el presidente le dijo al Papa: "No olvidaré lo que usted dijo".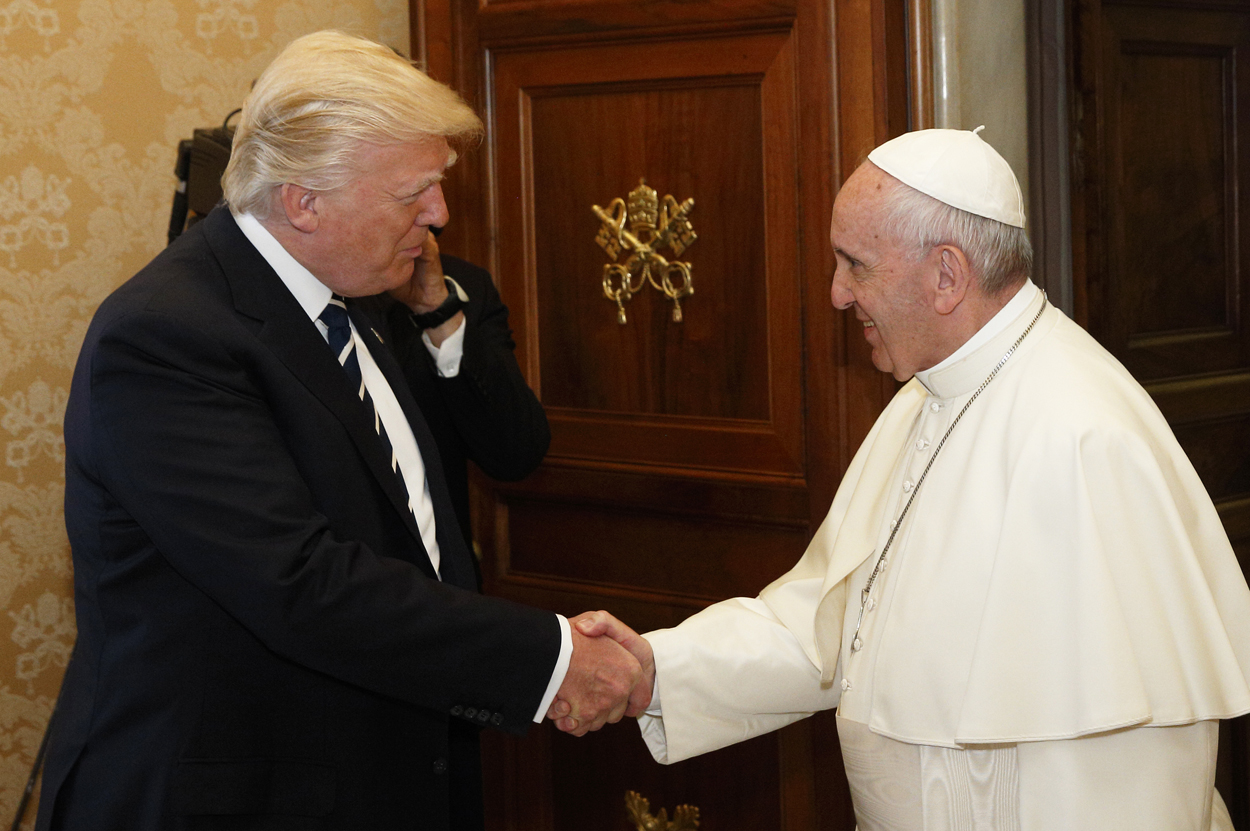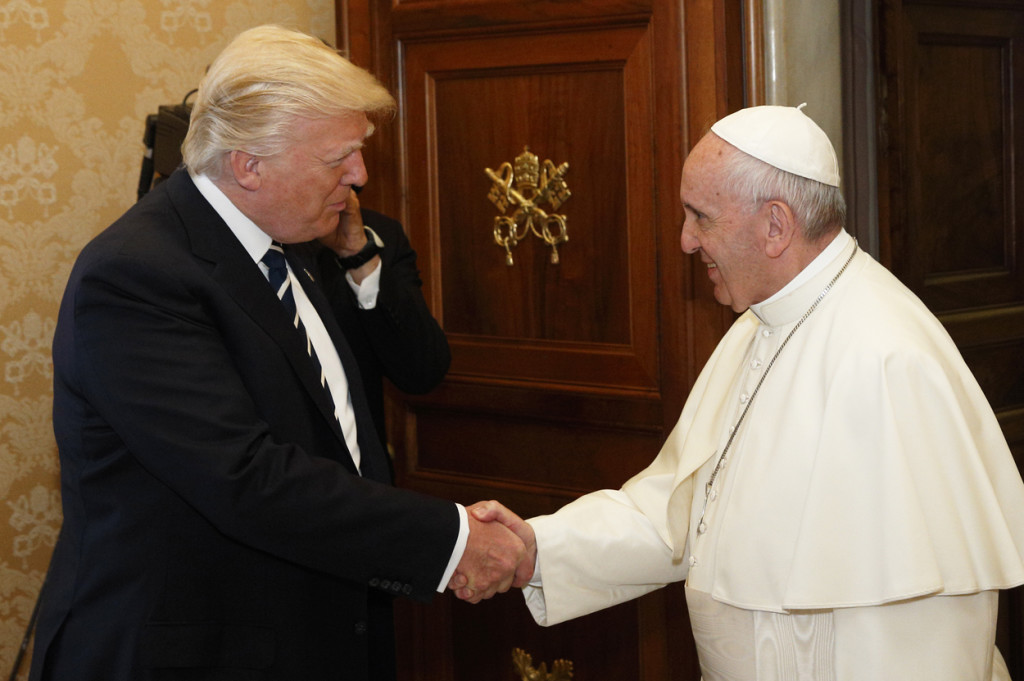 Al principio el ambiente fue formal y un poco rígido. Sin embargo, el ambiente cambió cuando el papa Francisco conoció a la primera dama, Melania Trump, y le preguntó si le daba de comer a su esposo "potica", un pastel tradicional de Eslovenia, país natal de Melania. Todos sonrieron. El papa Francisco le regaló a Trump un medallón dividido pero unido por un olivo, con su intérprete explicándole a Trump que es "un símbolo de paz".
Hablando en español el Papa le dijo a Trump: "Le estoy regalando esto porque tengo la esperanza de que usted sea este olivo para traer la paz". El presidente respondió: "Necesitamos la paz".
El papa Francisco también le regaló al presidente una copia de su mensaje para el Día Mundial de la Paz del 2017 y le dijo: "Lo firmé personalmente para usted". Además, le entregó copias de sus documentos: La alegría del Evangelio; Amoris laetitia, sobre la familia; y Laudato si', sobre el medioambiente.
Sabiendo que el Papa cita frecuentemente al reverendo Martin Luther King Jr., Trump le entregó cinco de los libros del asesinado líder de los derechos civiles, incluyendo una copia autografiada de The Strength to Love.
"Creo que usted los disfrutará", Trump le dijo al Papa. "Tengo la esperanza de que sí".
Después de conocer al Santo Padre, Trump se reunió con el cardenal Pietro Parolin, secretario de Estado del Vaticano, y el arzobispo Paul Gallagher, ministro de Relaciones Exteriores del Vaticano. Le acompañó Rex Tillerson, secretario de Estado de Estados Unidos, y H.R. McMaster, su asesor de Seguridad Nacional. La reunión duró 50 minutos.
Tillerson dijo a los reporteros que el tema del cambio climático no surgió en la reunión con el Papa, pero que funcionarios estadounidenses tuvieron "un buen intercambio sobre el asunto del cambio climático" con el cardenal Parolin; y que tuvieron "un buen intercambio" sobre la dificultad de equilibrar el cambio climático, las soluciones, y al mismo tiempo asegurar que el país tenga una economía fuerte para poder ofrecer buenos empleos a sus ciudadanos.