El quechua es la lengua de muchas comunidades indígenas de los Andes en Ecuador, Perú y Bolivia. Inti en quechua significa "sol".
Inti and The Moon es una agrupación que define su estilo como andino, latino y World Fusion. Este proyecto musical nació en Nueva York y es liderado por el guitarrista y compositor Geovanni 'Geo' Suquillo, quien afirma que actualmente la apuesta musical de la banda "va desde el son cubano, la rumba flamenca, los boleros y el bossa nova hasta la cumbia y la música andina".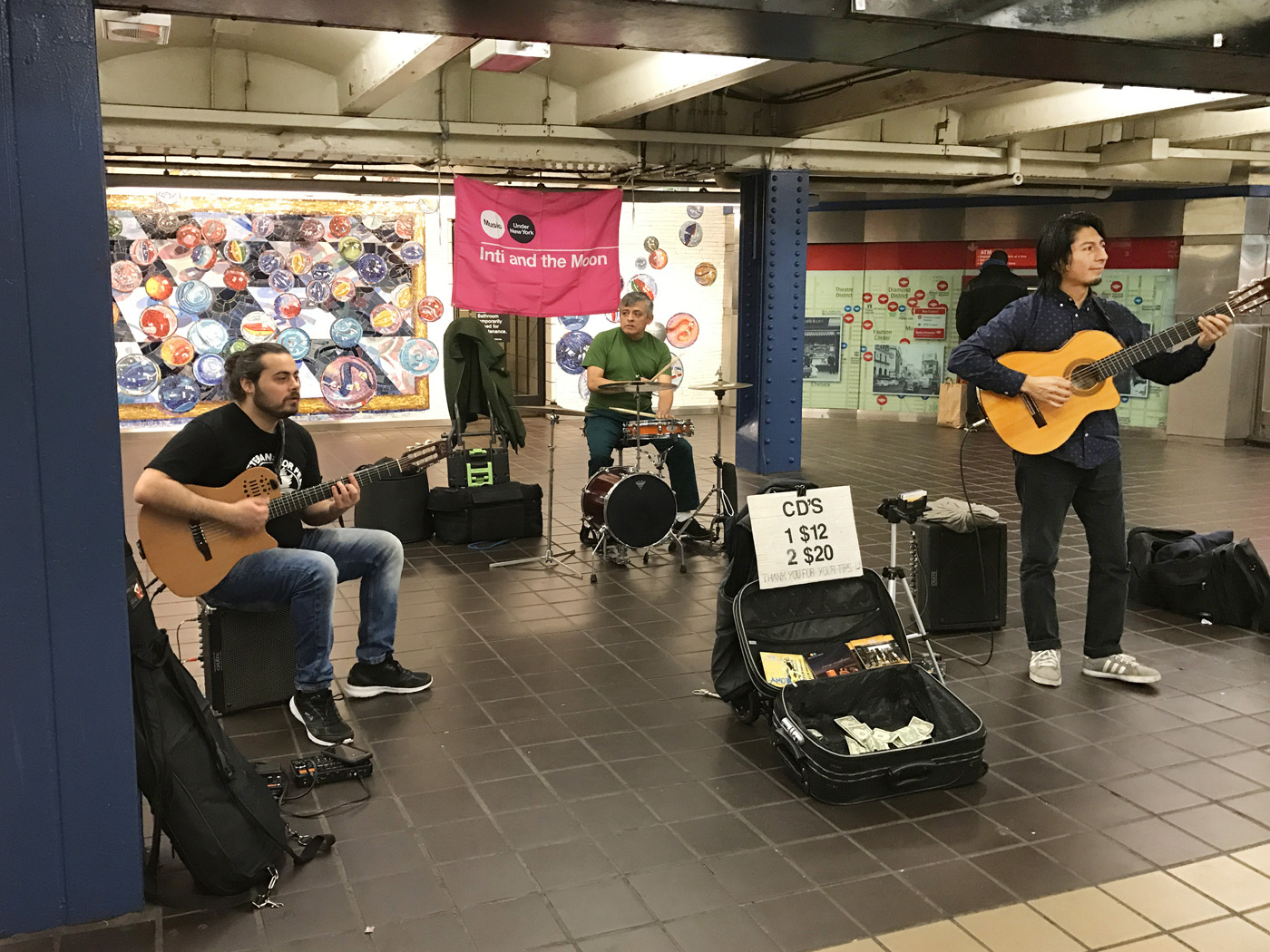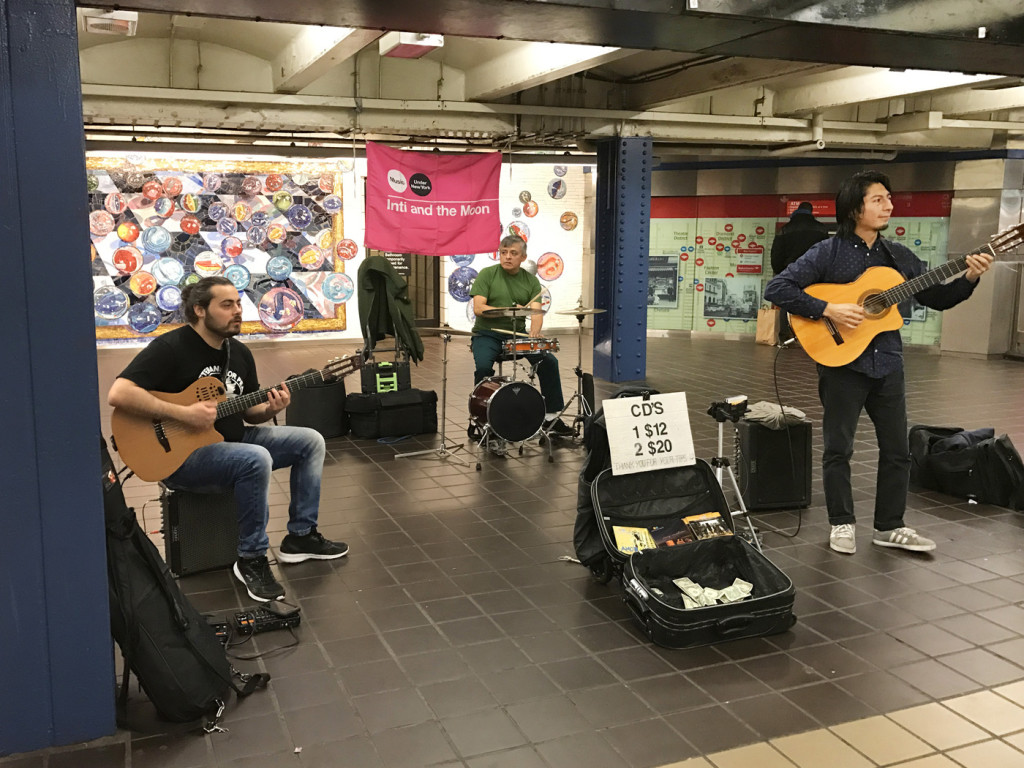 Esa multiculturalidad no sólo se expresa en su música, sino en los integrantes, que son de Turquía, Nueva York, Perú, Cuba y Ecuador, país donde nació Suquillo.
Geovanni dejó su natal Ecuador en 2003 para cumplir su sueño de formar su propio sello discográfico y ser un famoso compositor, tal como lo dijo en 2007 cuando un periodista del diario NY Daily News lo entrevistó tras finalmente haber logrado, luego de tres intentos, ser admitido en el programa Music Under New York de la Autoridad del Transporte (MTA).
Para muchos artistas como él, participar en este programa es una excelente oportunidad para darse a conocer. Sin embargo, pocas veces pensamos que también nosotros, como casuales espectadores, tenemos el privilegio de conocer tantos y tantos talentos sin pagar por una entrada exclusivamente para verlos.
Inti and The Moon cuenta con artistas de conocida trayectoria como Muammer Aryar en la guitarra española y la guitarra eléctrica, Concetta Abbate en el violín, Carmen Arrojo en la percusión y Geo Suquillo en la guitarra española y el charango.
Suquillo, Abbate y Arrojo son también cantantes en la banda. También colaboran con artistas invitados como Yanko Valdez (bajo eléctrico y bajo vertical acústico), Oscar Echevarría (percusión), Patrick Carmichael (batería), Miguel Castro (flautas andinas) y Noel Simone Wippler (cantante y percusionista).
Además de en estaciones del metro como Times Square, Grand Central y Union Square, Inti and The Moon se presenta en bares, restaurantes, eventos privados y escenarios públicos como festivales locales, nacionales e internacionales.