María Magdalena es la más reciente película del australiano Garth Davis, quien dirigiera en 2016 la excelente Un camino a casa (Lion), reseñada en esta columna hace poco más de un año. Davis se propone ahora ofrecernos una peculiar interpretación de los Evangelios, centrando su atención en la figura de María Magdalena. Rooney Mara, doblemente nominada al Oscar y al Globo de Oro por The Girl with the Dragon Tattoo, y coprotagonista de Lion, tiene aquí el rol protagónico.
La película tiene indudables logros formales. La sorprendente selección de Joaquin Phoenix como Jesús lo presenta más corpulento y terrenal que lo habitual, y como prematuramente envejecido, lo cual no sería raro en aquella época para un hombre con una dura vida itinerante. Sin embargo, es al mismo tiempo un Jesús muy espiritual, que derrocha misericordia actuante y eficaz, manifiesta una gran capacidad de ternura, y muestra una humanidad no reñida con su divinidad. La cuidada ambientación, en especial en el vestuario y la escenografía, aporta un notable verismo a la narración. La actuación de Rooney Mara es contenida y eficaz, con varias ocasiones de especial lucimiento, como aquella en que María ayuda a una joven madre durante un parto difícil. La relación entre María Magdalena y Jesús se presenta como una profunda amistad, sin concesiones a intereses sensacionalistas.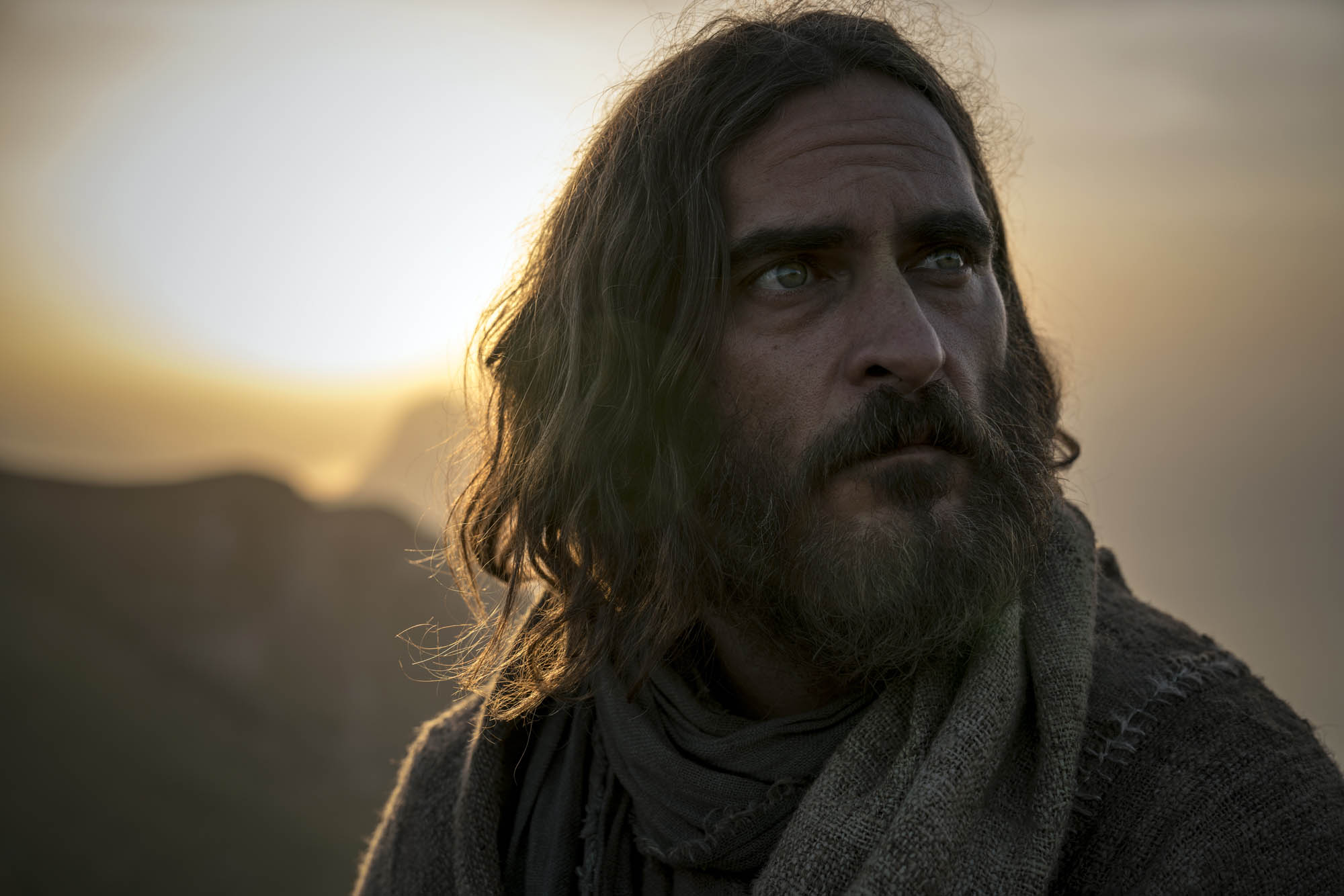 Por otra parte, el guión de Helen Edmundson y Philippa Goslett es lo que cabría esperar de estas escritoras británicas, cuya conocida militancia feminista las lleva a asumir un enfoque que parece basado más en evangelios apócrifos de inspiración gnóstica que en los evangelios canónicos.
Según ellas, María Magdalena fue la principal colaboradora y confidente de Jesús, la única que comprendía verdaderamente sus enseñanzas y como tal fue encargada por el Maestro para evitar que los apóstoles estropearan su legado. Ese extemporáneo discurso feminista alcanza niveles delirantes en la escena que narra el momento en que la Magdalena les anuncia a los apóstoles que ha visto al Señor resucitado. Allí se ve obligada a confrontarlos para hacerlos desistir de su beligerancia y a explicarles de nuevo todo lo que Jesús les había estado enseñando durante tres años. Pedro (Chiwetel Ejiofor), celoso y resentido, la cuestiona, la rechaza y finalmente la excluye, prefigurando así la que presuntamente sería la actitud de la jerarquía eclesiástica, obcecadamente patriarcal, durante todos estos siglos.
La construcción de otros personajes es ingeniosa, y daba para más. A Judas (Tahar Rahim), en particular, se le construye un trágico pasado familiar, coherente con su militancia antiromana, y hasta una imaginaria racionalización de su traición. En cambio, la acusación de ladrón, que sí consta en el texto evangélico, se omite convenientemente.
Es triste ver cómo una despistada perorata ideológica frustra lo que pudo ser una interesante película.
María Magdalena (Mary Magdalene) / EE.UU. / 2018 / color, 120 minutos / Dirección: Garth Davis / Intérpretes: Rooney Mara, Joaquin Phoenix, Chiwetel Ejiofor y Tahar Rahim.