Dicen que nadie es profeta en su tierra, sin embargo, Ricardo Ospina y Juan Felipe Calderón —dos músicos colombianos que cosechan éxitos en Nueva York—, ya tenían una sólida y promisoria carrera musical en Colombia.
Juan Felipe, quien toca la batería desde los 10 años, cursó sus estudios de música, ingeniería de sonido y jazz en la Universidad Javeriana en Bogotá. Llegó a Nueva York hace un año y actualmente estudia en The Collective School of Music, donde gracias a su gran talento se hizo merecedor a la Beca al Mérito Armand Zildjian.
La música siempre ha sido la pasión de este joven nacido en Manizales hace 24 años, quien hoy vive la vida que siempre soñó cuando siendo un niño tocaba en la banda del colegio.
"Ricardo es de Manizales también, pero lo más curioso es que nos conocimos aquí. Él estudió en la Universidad de Caldas en Manizales. ¡Es un genio! Toca, compone, arregla, maneja todos los software de composición y sabe de armonía, contrapunto", dice Juan Felipe de su compañero.
Ospina estudió Licenciatura en Música en la Universidad de Caldas. Es clarinetista, y también toca el saxofón y los teclados. Ahora estudia música en la New York University (NYU). Además de ser papá, esposo y maestro en la que fuera su alma mater, es un 'gomoso' de la tecnología. Su pasión es descubrir nuevos sonidos a partir de la combinación de ritmos colombianos, el jazz y la informática musical.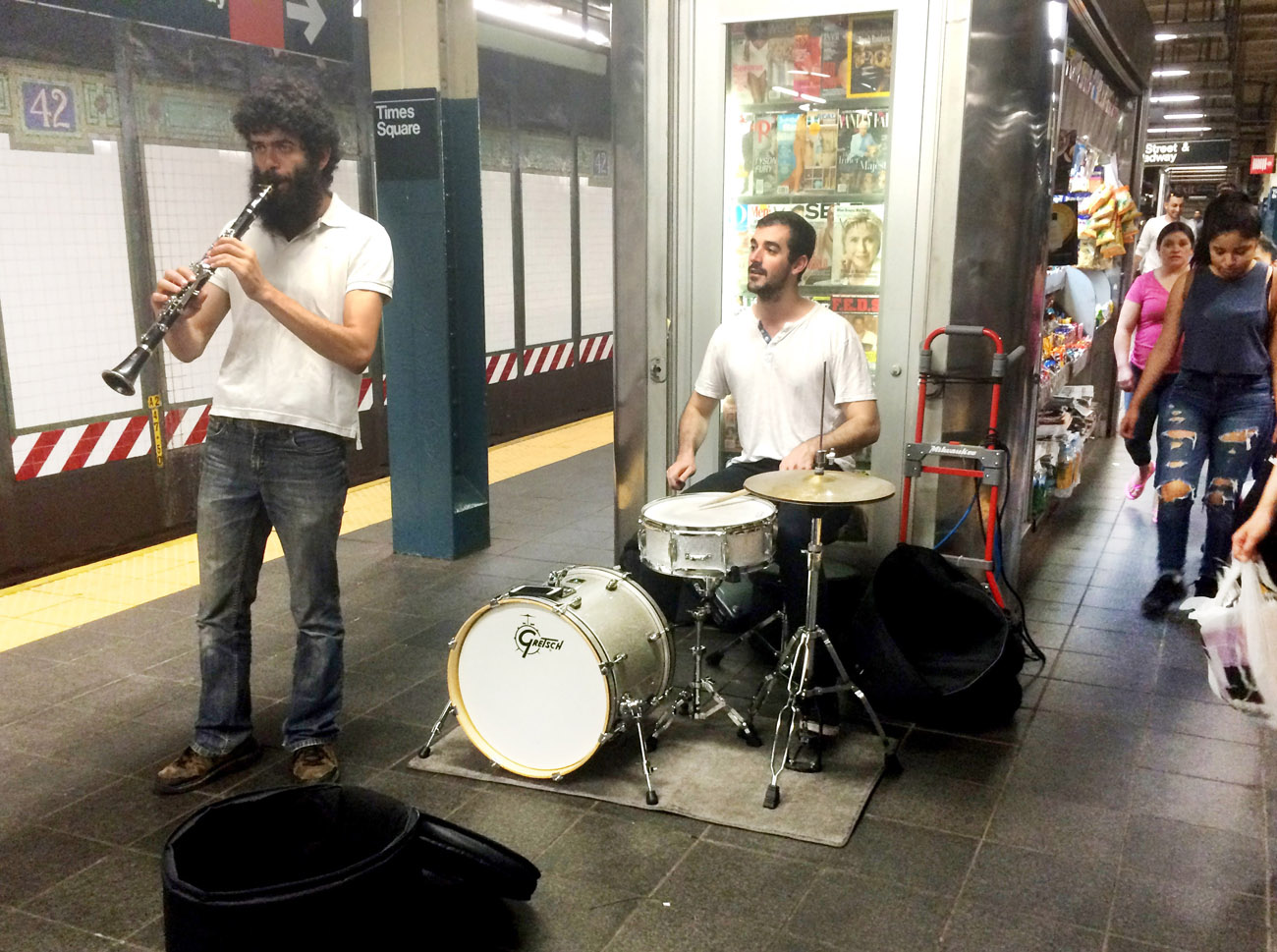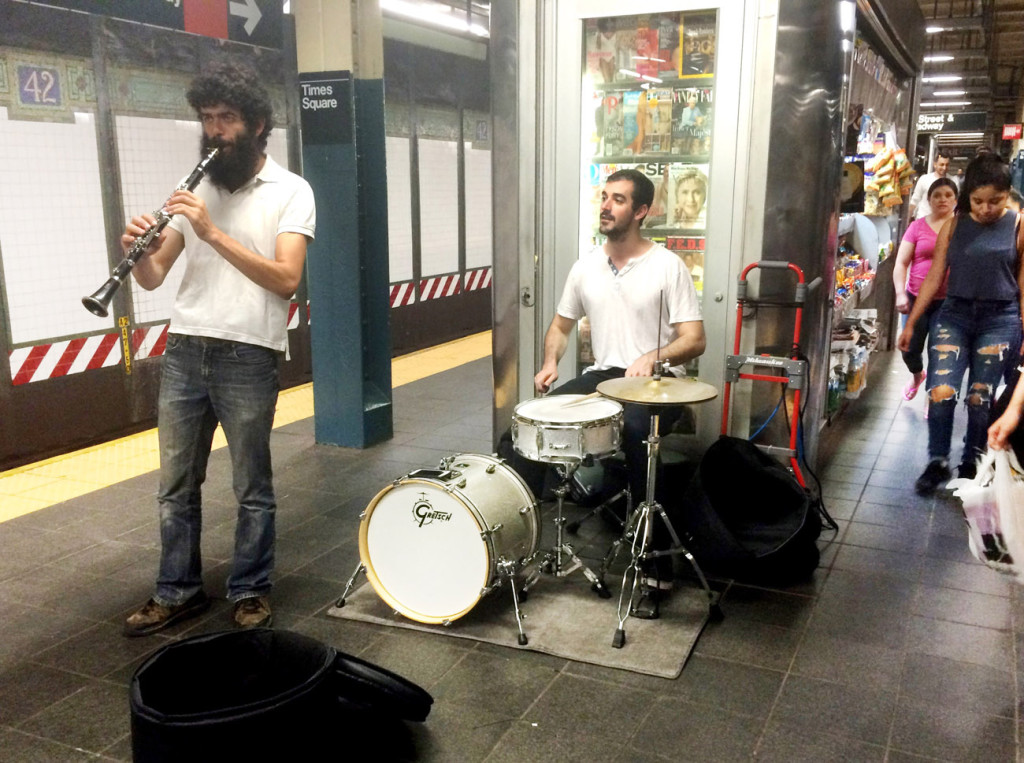 "Mucha gente se emociona mucho, se ponen a bailar y a cantar con nosotros, se acercan y nos preguntan de dónde somos. Dicen: 'yo conozco esa canción' […] se sienten identificados con la música porque son canciones que han escuchado toda la vida", asegura Calderón.
No es frecuente escuchar música tradicional colombiana en el metro de la Gran Manzana, pero si algún día la escucha, probablemente sean Ospina y Calderón, dos jóvenes y talentosos embajadores musicales de Colombia.