Percy Schmeiser, un próspero productor de colza en la provincia canadiense de Saskatchewan, se enorgullece de seguir la larga tradición familiar de usar sus propias semillas, seleccionándolas de las plantas más fuertes y resistentes. De pronto, recibe una reclamación del gigante agroindustrial Monsanto por violación de patentes. Según la demanda, sus cultivos contienen material genético propiedad de la firma. Percy se niega a pagar, porque nunca le ha comprado semillas a Monsanto, pero los análisis demuestran que, en efecto, su colza contiene genes de los patentados por Monsanto.
Percy, la película, –que también se ha distribuido con el título Percy vs Goliath– narra esta historia, tomada de la vida real, de la confrontación entre un pequeño productor canadiense y una omnipotente transnacional del agronegocio. Podría haber sido un drama judicial como tantos, repleto de jueces, cortes, testigos, declaraciones periciales y la acostumbrada esgrima legal entre juristas, pero el director Johnson y los guionistas Miller y Pryor prefirieron mantener esa parafernalia al mínimo, para centrarse en el conflicto ético, personal y familiar del protagonista, un típico granjero norteamericano, apasionadamente independiente y celoso de su privacidad, pero dispuesto a todo para demostrar su honestidad.
El conflicto que plantea la película no radica tanto en la cruzada contra los alimentos genéticamente modificados en la que involucra a Schmeiser la activista Rebecca Salcau (Christina Ricci) –quien mientras le ayuda, busca arrimar la brasa a su sardina–, como en la denuncia de la pretensión monopólica de Monsanto y sus tácticas intimidatorias, que logran incluso alienar al granjero y su familia de la comunidad de sus pares, que uno esperaría que lo apoyara.
Sin ser una figura de primera magnitud, Clark Johnson ha demostrado su eficacia como realizador y actor, sobre todo con su consistente carrera en la televisión, donde ha dirigido episodios de series tan importantes como The Wire, The Shield y The West Wing. Percy es una de esas películas que logra, sin efectismos, hacernos reflexionar, al sintonizar con la historia que narra. La impecable actuación de Christopher Walken es, como de costumbre, una garantía, y aún más en este caso particular, dado el gran peso que tiene en el relato la personalidad del protagonista. Es también un mérito de Johnson la habilidad con que la película evita abordar detalles técnicos del campo de la ingeniería genética agrícola, que podrían dificultar su comprensión.
La cinta se estrenó en septiembre de 2020 en el Festival Cinematográfico de Quebec City y se exhibió en salas en Canadá en octubre de ese mismo año. Ha sido razonablemente bien recibida por la crítica y el público: el sitio agregador Rotten Tomatoes le asigna un 78% de aprobación por los críticos y 84% por la audiencia. Está disponible en varios de los principales servicios de streaming.
Percy / Canadá – Estados Unidos – India / 2020 / Color, 99 minutos / Dirección: Clark Johnson / Intérpretes: Christopher Walken, Christina Ricci, Zach Braff, Roberta Maxwell, Martin Donovan.
––––––––––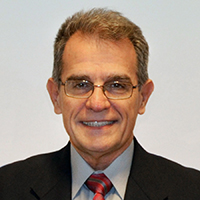 Gustavo Andújar es Expresidente de SIGNIS, Asociación Católica Mundial para la Comunicación. Puedes seguirlo en su cuenta de Twitter.