"¿Cómo no ser escéptico cuando alguien afirma haber pasado un fin de semana entero con Dios, nada menos que en una cabaña?…
La historia que les contaré es bastante fantasiosa, pero eso no implica necesariamente que no sea verdad".
-Primeras líneas del guión de The Shack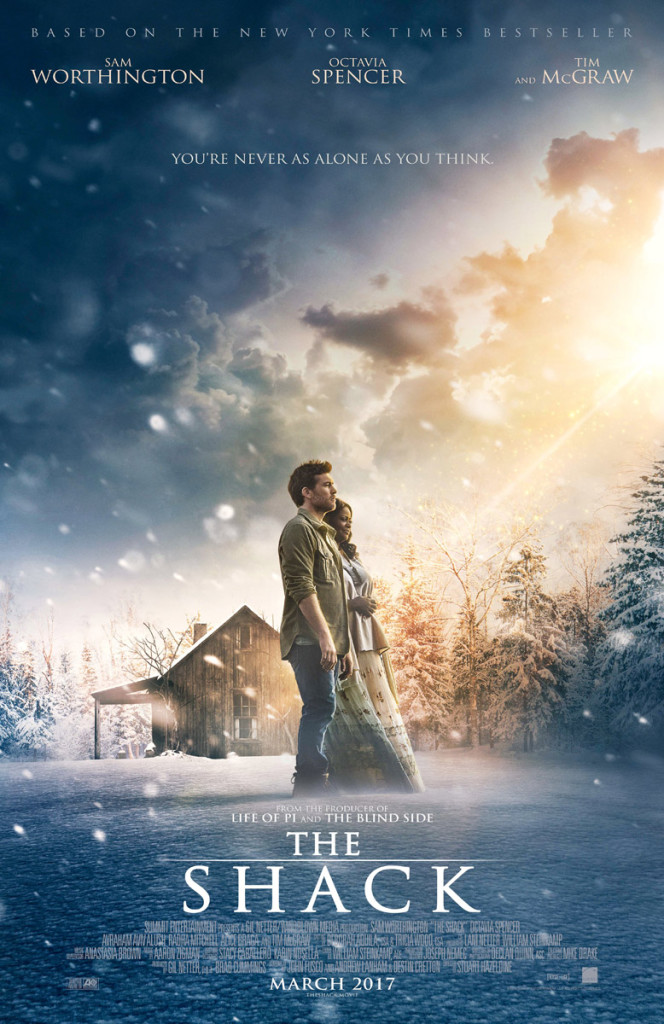 TRAS UNA INFANCIA traumática que dejó en él su marca, Mackenzie "Mack" Phillips lleva 18 años de matrimonio, "la mayoría de ellos felices". Su relación con Dios, a diferencia de la de su esposa, deja que desear. Cuando la familia es víctima de un terrible crimen, Mack reacciona encerrándose en la amargura y el resentimiento ante lo que considera la injusticia de la vida y la indiferencia de Dios, y su familia comienza a desmoronarse.
Una misteriosa carta, que Mack interpreta como una burla del criminal y reaviva sus deseos de venganza, lo lleva a la cabaña donde se consumó la tragedia y donde ocurren (¿ocurren?) acontecimientos que dan nuevo sentido a la vida de Mack.
The Shack se propone la difícil tarea de iluminar el problema del mal: conciliar la existencia de un Dios omnipotente y perfectamente bueno, con la existencia del mal y el sufrimiento en el mundo. Loable empeño, pero demasiado ambicioso para una película como esta, no del todo lograda.
El mayor problema de la cinta está en el guión, que abunda en parlamentos y situaciones muy didácticos y nada dramáticos. El lenguaje del cine no es el de los conceptos y los silogismos, sino el de las intuiciones y las emociones. Hay algunos momentos así en la película: cuando Mack le reprocha al Padre su indiferencia y le echa en cara el abandono del Hijo en la cruz, el Padre le muestra que lleva las mismas cicatrices de los clavos que el Hijo. Gestos, acciones, testimonios, son siempre más cinematográficos –y eficaces en la práctica– que los discursos y argumentos, sobreabundantes en la película.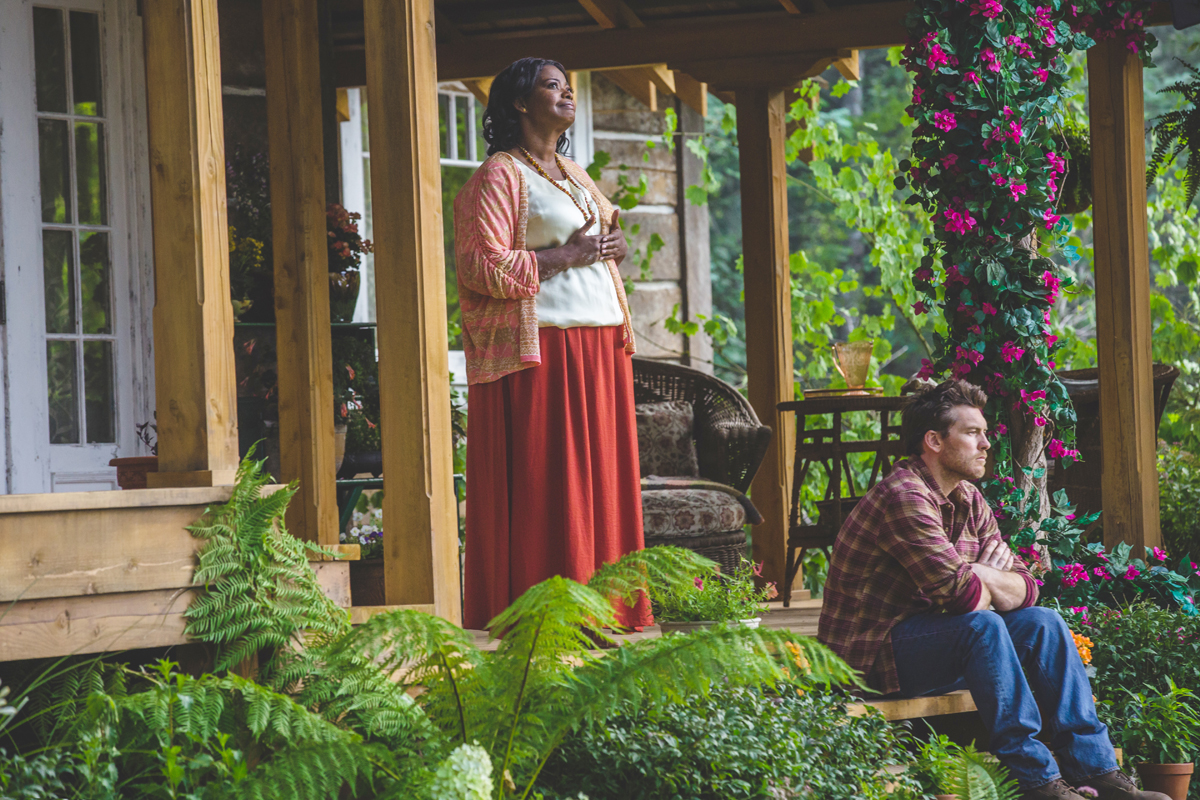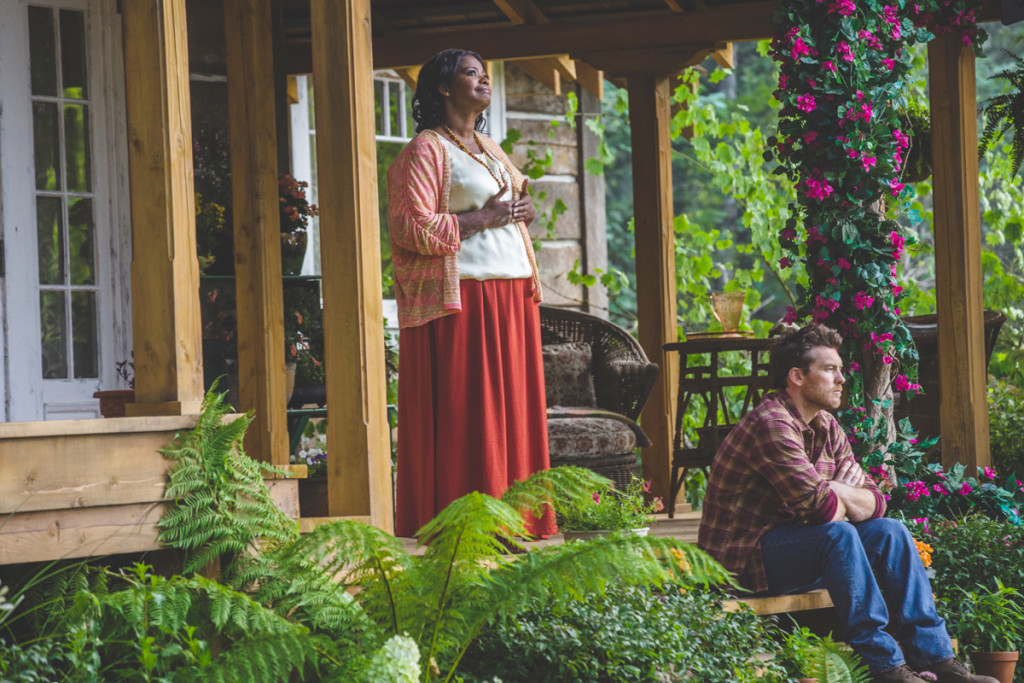 Al filme, por otra parte, no le faltan aciertos. A mi entender, la forma en que se presenta a Dios es uno de ellos. Algunos pudieran considerarla chocante, pero yo la encontré ingeniosa y muy adecuada. Siempre que tratamos de encerrarlo en un molde, Dios nos demuestra, a veces de la forma más inesperada, que es otro: mayor, mejor, más verdadero, hermoso y pleno que aquello que pretendimos que era.
The Shack ha tenido un gran éxito de taquilla. Desde su estreno en marzo de este año ha recaudado casi 100 millones de dólares, 60 de ellos en EE.UU. y Canadá. Veo en ello un reconocimiento del público de que los principios de los que parte la película son positivos y sólidos, en particular la convicción que nos transmite de que el amor de Dios por nosotros —por todos nosotros— es completa y absolutamente incondicional.