En junio de 1971, The New York Times publicó la primera entrega de un documento secreto que después se conocería como Los papeles del Pentágono: un minucioso estudio de más de 7000 páginas sobre la participación de Estados Unidos en la guerra de Vietnam durante el período 1945-1967, realizado por encargo del Secretario de Defensa Robert McNamara y que demostraba que sucesivos gobiernos, desde Eisenhower hasta Nixon, habían mentido al pueblo y al Congreso mientras empantanaban al país en una guerra que no podría ganar. La administración Nixon obtuvo una orden judicial que bloqueó en un primer momento su publicación.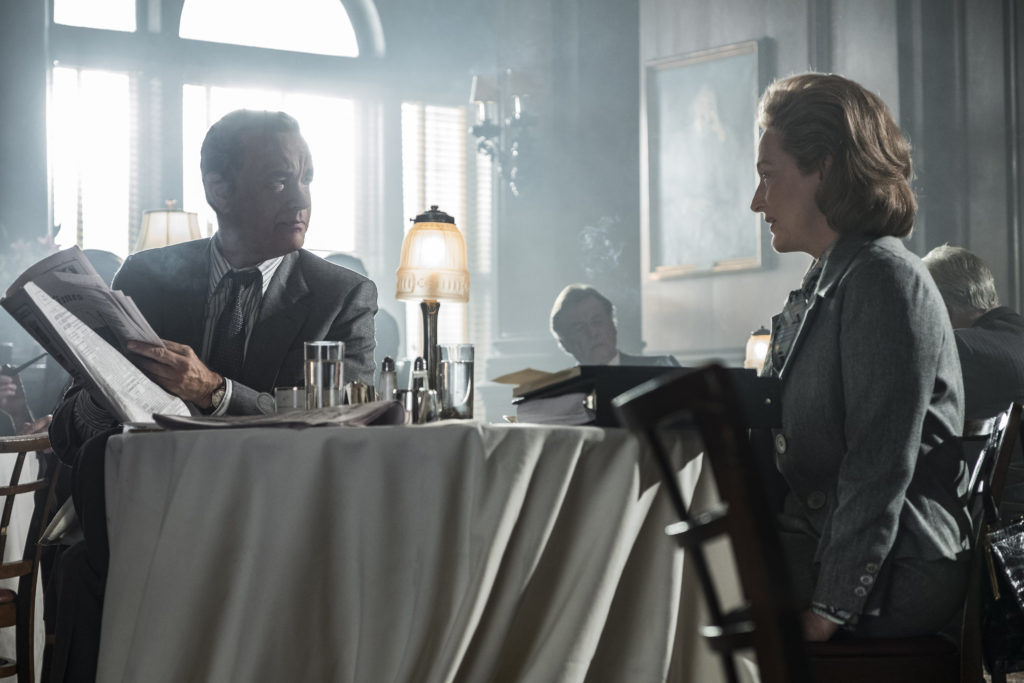 La película narra cómo la actuación en aquellas circunstancias de la propietaria de The Washington Post, Katherine Graham y su editor Ben Bradlee (brillantemente interpretados por Meryl Streep y Tom Hanks) en una decisiva batalla editorial y legal por la libertad de expresión, logró convertir al diario, considerado hasta entonces apenas un pequeño periódico local, en un importante rotativo de relevancia internacional.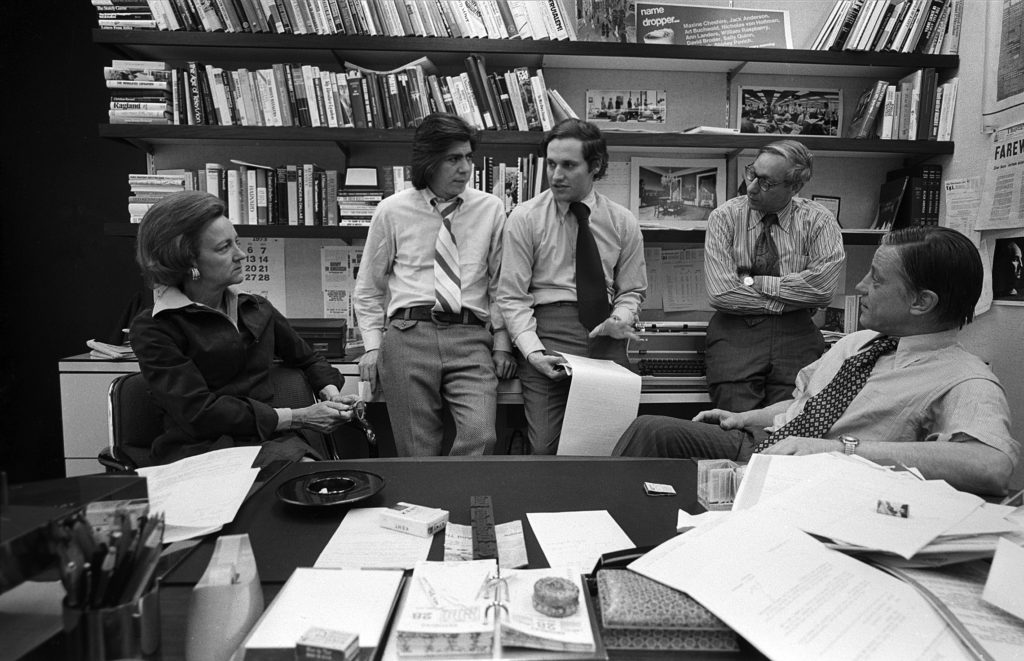 El mejor cine de Spielberg ha realzado siempre estos enfrentamientos de los pequeños contra los poderosos en favor de la verdad y la justicia. Aquí tiene particular destaque la historia de la Graham, una mujer que se encontró, sin buscarlo, en una posición de poder entre hombres que la menospreciaban. A ella le correspondió tomar, con gran autoridad y a contrapelo de no pocos miembros de su junta de directores, la decisión definitiva de unirse al Times en la publicación del documento del Pentágono y acompañarlo en la demanda contra el gobierno, buscando —y obteniendo— una decisión de la Corte Suprema que reafirmara la primacía de la Primera Enmienda sobre las consideraciones políticas que indicaban la conveniencia de amordazar a la prensa.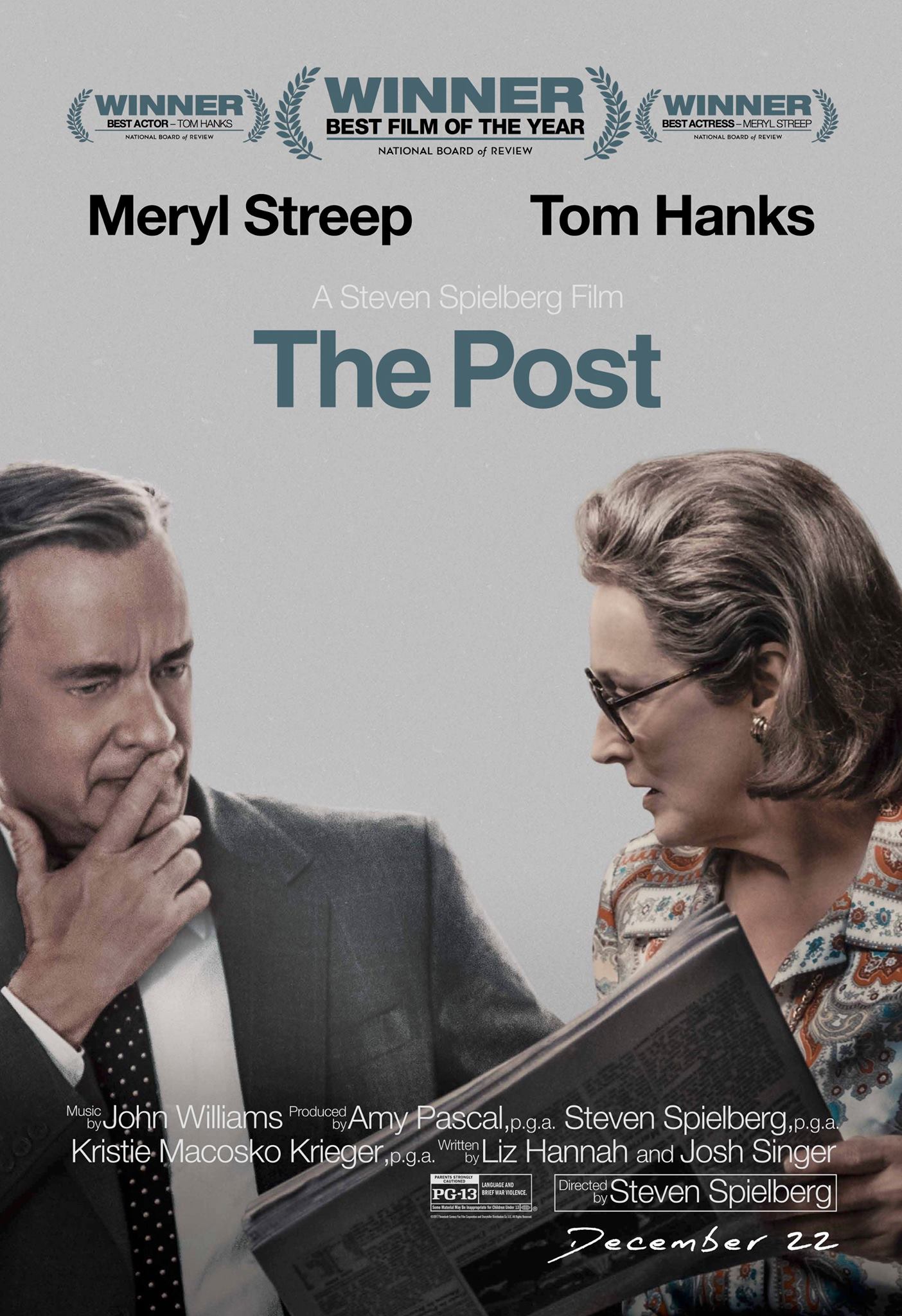 En uno de esos "momentos Spielberg" que tanto disfruto, una joven que la reconoce en la larga cola de entrada a la sala de la Corte se ofrece a acompañarla, y gracias a su credencial oficial, la conduce hasta un lugar preferencial. Cuando ella le agradece, la joven le explica que trabaja para el gobierno, pero su hermano está en Vietnam y le desea que la prensa gane. A la salida de la Corte, con el caso pendiente para sentencia, las mujeres que va encontrando al atravesar la multitud, la reconocen con admiración.
The Post obtuvo dos nominaciones al Oscar: mejor película y mejor actuación femenina, y seis nominaciones a los Globos de Oro, incluyendo las "cinco grandes": mejor película, director, guion, actriz y actor. Ha tenido un gran éxito de crítica y de público, lo cual es de especial importancia en estos tiempos, cuando algunos cuestionan la propia existencia de la verdad objetiva, y otros pretenden que renunciemos a su búsqueda, y nos conformemos con "hechos alternativos".
The Post: Los oscuros secretos del Pentágono (The Post) EE.UU. / 2017 / Color, 116 min. / Dirección: Steven Spielberg / Intérpretes: Meryl Streep, Tom Hanks, Sarah Paulsen, Mathew Rhys.